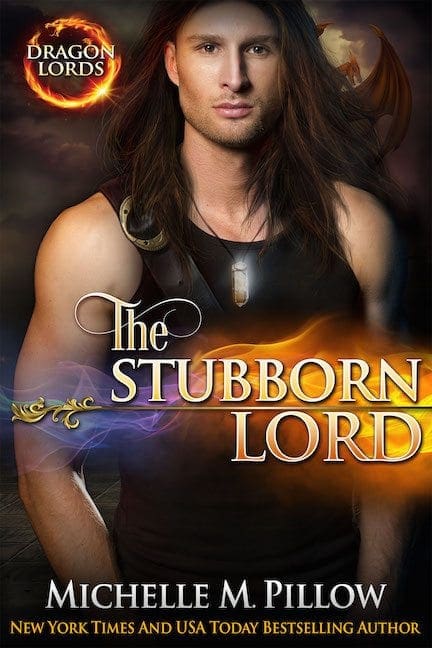 The original Dragon Lords series by NYT Bestselling Author, Michelle M. Pillow.
Repossessed…
Kendall Haven's life turns upside down when she's taken from her fueling dock home by thugs. Her gambler father used her to cover his losses. Treated like cargo, she's sold to the highest bidder–an alien bride procurement agency.
Landing on a primitive planet on the far edge of the universe, she has no intention of fulfilling her father's contract–even if that contract includes marriage to a very handsome, very sexy, very intense barbarian of a man. He might be everything a woman fantasizes about, but he wants more of her heart than she can give.
Possession…
Dragon-shifter nobleman Lord Alek has not been lucky in finding his life mate. Resigned to a lonely life, he attends the bridal ceremony out of familial duty. Then the impossible happens–Kendall. Nothing goes according to tradition, but he can't let that dissuade him. She is this dragon noble's only chance at happiness and he's not going to let her get away.
A Qurilixen World Novel
Click Preferred Format Below For Buy Links:
★★★★★
5 Stars! "I love Alek! He is such an alpha male it is almost funny how clueless he is dealing with Kendall!"
"I was rooting for Alek to get his girl from the first chapter…Another great addition to the Dragon Lord series!"
★★★★★
5 Stars! "This is a steamy shifter romance, it's got fated mates and a happily ever after ending. Like the rest of the books in this series, this is a must read for sure."
| | | |
| --- | --- | --- |
| Print Pages | Hours to Read | Total Words |
| 326 | 6 – 7 Hours | 64K |
Original Copyright Release Date: 2013/02/22
CW: Michelle M. Pillow's books contain adult subject matter, graphic violence, and are not suitable for all audiences. 
Book Heal Levels: Spicy
Tropes:
Fated Mates, Alpha Hero
Damsel in Distress, Kidnapped

Mail Order Bride

Nobility & Royalty
Dragon Shifter
Books 5-8
The Noblemen dragon shifter brothers aren't new to the sacred Qurilixian bridal ceremony. After several failed attempts at finding a wife, it's hard to get excited about yet another festival. No matter how honorably they try to live, it would seem fate thinks them unworthy of such happiness... that is until now.
With very few words spoken and the shortest, most bizarre courtship in history, these dragons will bond to their women forever. And once bonded, these men won't let go...
This series is part of the Qurilixen World.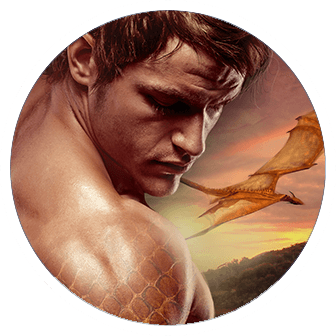 Featured Reader Reviews
5 Stars!"Michelle has again given us a winner with this story. She grabs your attention and gives you a story that has [you] going through the range of emotions as you read." Lydia, BookBub (2021)
5 Stars! "This is by far my most favorite one yet!" Kristin Chontelle, One Woman's Opinion (2021)