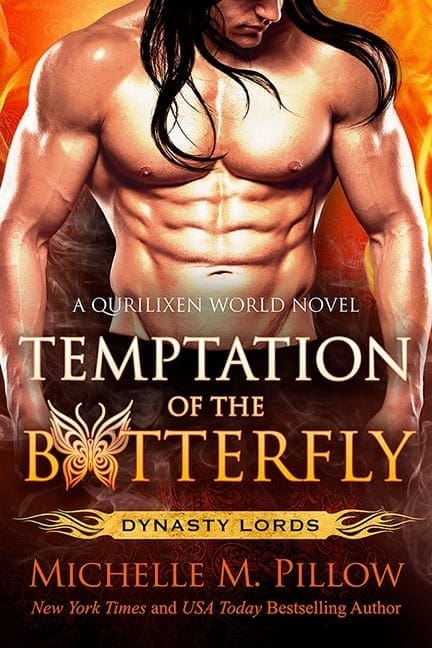 Temptation of the Butterfly
Anniversary Edition
A princess expected to uphold honor and tradition, a man dishonored and shunned by the very society she rules. Their passion may be hot, and their will strong, but how can she fall for the man who might be trying to kill her?
When her life is threatened by mysterious events only she can see, Princess Fen has more to worry about than finding a husband. Too bad her parents don't feel the same way. Desperate to keep her from leaving the planet like her sister, they decide to play matchmaker, inviting wealthy, noble suitors to the palace.
But it's not a rich suitor who catches her eye, it's the commoner, Aaron Piers—a man whose past is clouded with dishonor, a man without family, a man she could never consider marrying. Though her desire for him burns hot, their relationship can never be. Besides, he might just be the one trying to kill her.
Author Note: These books follow Princess Mei's siblings. Mei is from Lords of the Var 5: The Pirate Prince. A continuation of the Dragon Lords and Lords of the Var Series.
A Qurilixen World Novel 
Click Preferred Format Below For Buy Links:
★★★★★
5 Stars! "The butterfly that is Princess Fen meets the solid rock that is Piers Aaron and the sparks fly. "
"An edge of your seat thrill ride from beginning to end and so hard to put down. Really enjoyed this adventure. Action packed, emotional roller-coaster filled with witty and engaging charters, dangerous twists and heart racing turns." 
★★★★★
5 Stars! "Another great story in the Series. The fight for a forbidden love is interesting and a real page turner. Love conquers all!" 
| | | |
| --- | --- | --- |
| Print Pages | Hours to Read | Total Words |
| 362 | 5 – 6 Hours | 62 K |
Originally published December 2006, Zhang Dynasty series
CW: Michelle M. Pillow's books contain adult subject matter, graphic violence, and are not suitable for all audiences. 
Book Heal Levels: Spicy
Tropes:
Psychic, Spirits

Rich Poor, Different Worlds

Forbidden Love


Nobility & Royalty

Multicultural
Experience a thrilling sci-fi love story between two vastly different people: a royal prince raised in honor and tradition and a woman raised with nothing at all.
Part of the Qurilixen World by NYT & USAT Bestseller Michelle M. Pillow. Sci Fi Romance series.
Author Note: Mei from Lords of the Var®: The Pirate Prince's family
This series is part of the Qurilixen World.
Temptation of the Butterfly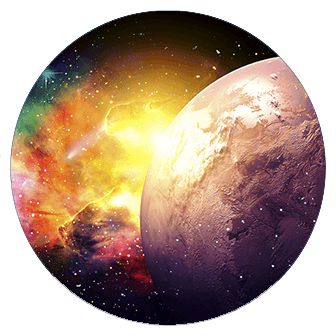 5 Stars! "Sexy characters with a well written story. The book is a page turner. I have read other books from this author and once again she did not disappointed me!" Jessica, Bookbub (2021)
5 Stars! "Another fab read from Michelle. Love the series.Michelle always grasps you from the start, with wonderful worlds and sexy aliens." Princess Atmey, Bookbub (2021)
"An edge of your seat thrill ride from beginning to end and so hard to put down. Really enjoyed this adventure. Action packed, emotional roller-coaster filled with witty and engaging charters, dangerous twists and heart racing turns." Cali, Bookbub (2021)
5 Stars! "The butterfly that is Princess Fen meets the solid rock that is Piers Aaron and the sparks fly. " dmcl, Goodreads
5 Stars! "Another awesome addition to Michelle Pillow list of books." Pam Louis, Bookbub