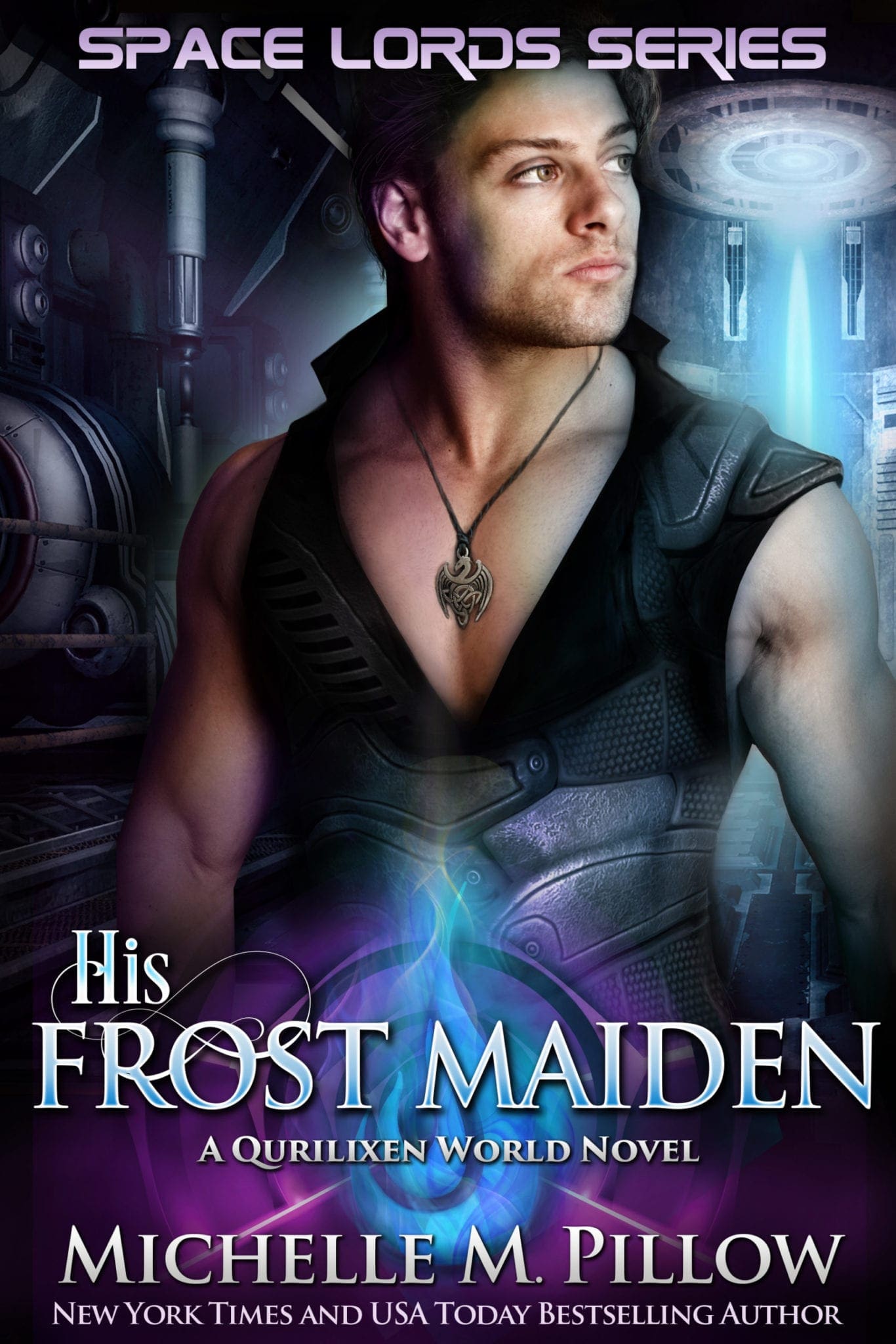 From NY Times & USA TODAY Bestselling Author, Michelle M. Pillow, a space adventure romance!
Psychic empath and space pirate, Evan Cormier is obsessed with decoding an ominous premonition about his future. When a fellow crewman angered a spirit, the vengeful Zhang An took her wrath out on everyone in the vicinity. Evan happened to be one of them. He's now facing a future in which he'll be forever alone.
Lady Josselyn of the House of Craven has been betrayed. With her home world on a Florencian moon under attack and her family dead, she finds herself at the mercy of the one who deceived them. There is only one thing left to do—die with honor. But before she can join her family in the afterlife, she must first avenge all that she held dear. Falling in love with a pirate was never in the plan. Evan and his thieving crewmates might have delayed her fate, but they can't stop destiny.
A Qurilixen World Novel 
Click Preferred Format Below For Buy Links:
★★★★★
5 Stars! "Exciting… This is an exciting sci-fi romance! I really liked it! It has adventure and drama, danger and PIRATES.. Love those pirates. LOL."
★★★★★
5 Stars! "Wow! I loved this! It is a quick tale full of action, romance, space travel and pirates." 
★★★★★
5 Stars! "Interesting and original plot. You have no idea how its going to work out. It reminds you of what sleeping beauty's castle would be like as they woke up after 100 years, and only Aurora survived."
| | | |
| --- | --- | --- |
| Print Pages | Hours to Read | Total Words |
| 358 | 6 – 7 Hours | 64K |
Original Copyright Release Date: 2007/12
CW: Michelle M. Pillow's books contain adult subject matter, graphic violence, and are not suitable for all audiences. 
Book Heal Levels: Spicy
Genre:
Space Opera Romance
Futuristic Romance
Tropes:
Space Pirates
Sleeping Beauty Fairy Tale Retelling
Lovers in denial
Different Worlds
Revenge
5 Stars! – Bianca D'Arc, USAT bestselling author (Bookbub)
5 Stars! "A fast paced action packed drama… Evan and his crew of misfits have been cursed to never find true love… Lady Josselyn has been betrayed , lost everything and everyone and frozen for a hundred years…until, the pirates find her…" Indie, Goodreads (2021)
5 Stars! "Exciting… This is an exciting sci-fi romance! I really liked it! It has adventure and drama, danger and PIRATES.. Love those pirates. LOL." Marianne K., Goodreads (2021)
5 Stars! "Wow! I loved this! It is a quick tale full of action, romance, space travel and pirates." Lisa, Goodreads
5 CUPS! "Michelle Pillow shows us the scope of just how far a faction is willing to go to control the out come of a situation. This story is one of misery, death, tragedy and hope. The tale she paints takes you to some very dark places, and then pushes you back up into hope, love and light. Frost Maiden is wonderfully well written, and the story pulls at your heart strings in every way imaginable. I can not wait to read more stories by this author, and hope that her next installment of Space Lords is not to far off." Lee Ann, Coffeetime Romances,  March 2008
5 Stars! "Interesting and original plot. You have no idea how its going to work out. It reminds you of what sleeping beauty's castle would be like as they woke up after 100 years, and only Aurora survived." Lesley, Goodreads (2016)
5 Stars! "Oh wow what a great story! It has a curse, a blessing and true love. From the start until the end of the story I was hooked." Pam Louis, Bookbub (2014)