Bookstore Vendor List: Where to Buy the Books
Find Michelle M. Pillow's extensive library of works across a variety of genres at these vetted bookstores and vendors. We've put together a comprehensive list so you can start reading her stories today. Do you think a store is missing? Have a favorite indie bookstore that carries Michelle's titles? Email and let us know about it!
If you're looking for a reading order booklist, you can go to this page here. To look for information or buy links for specific titles, use the searches provided in the top. menu bar.
Michelle's ebooks and several of her audiobooks are in Kobo Plus subscription program.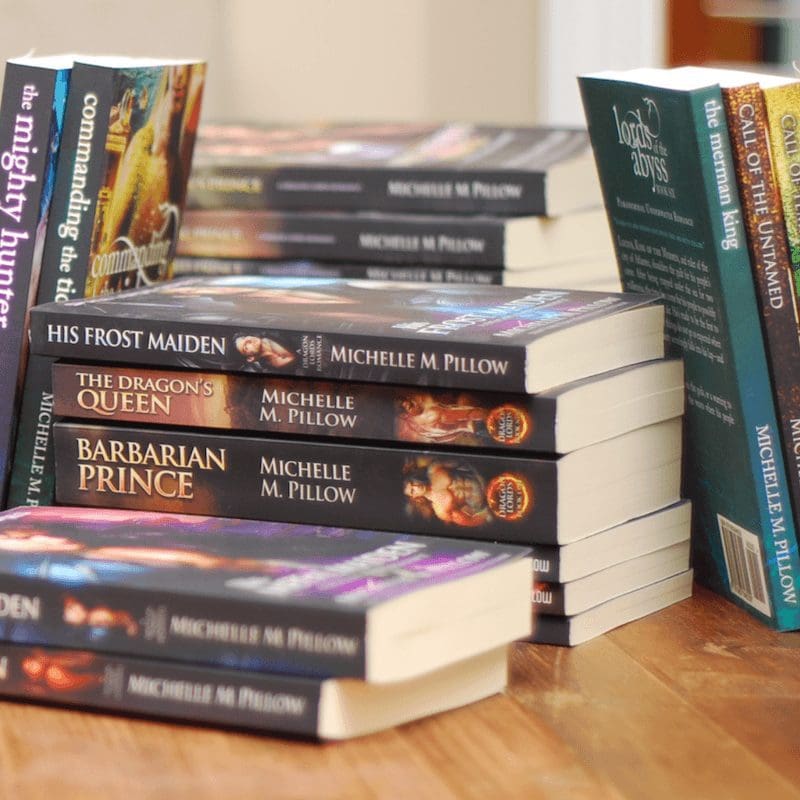 Support Indie Bookstores – Print Books
Do you know of friendly indie bookstores that shelves/will order my books for readers? Let me know, and I'll add them to the list! Or have them get in contact with us so we can set something up.
The Ripped Bodice – Romance Bookstore in Culver City, CA
Your order from these sites will contribute to an earnings pool that will be evenly distributed among independent bookstores. (US only):