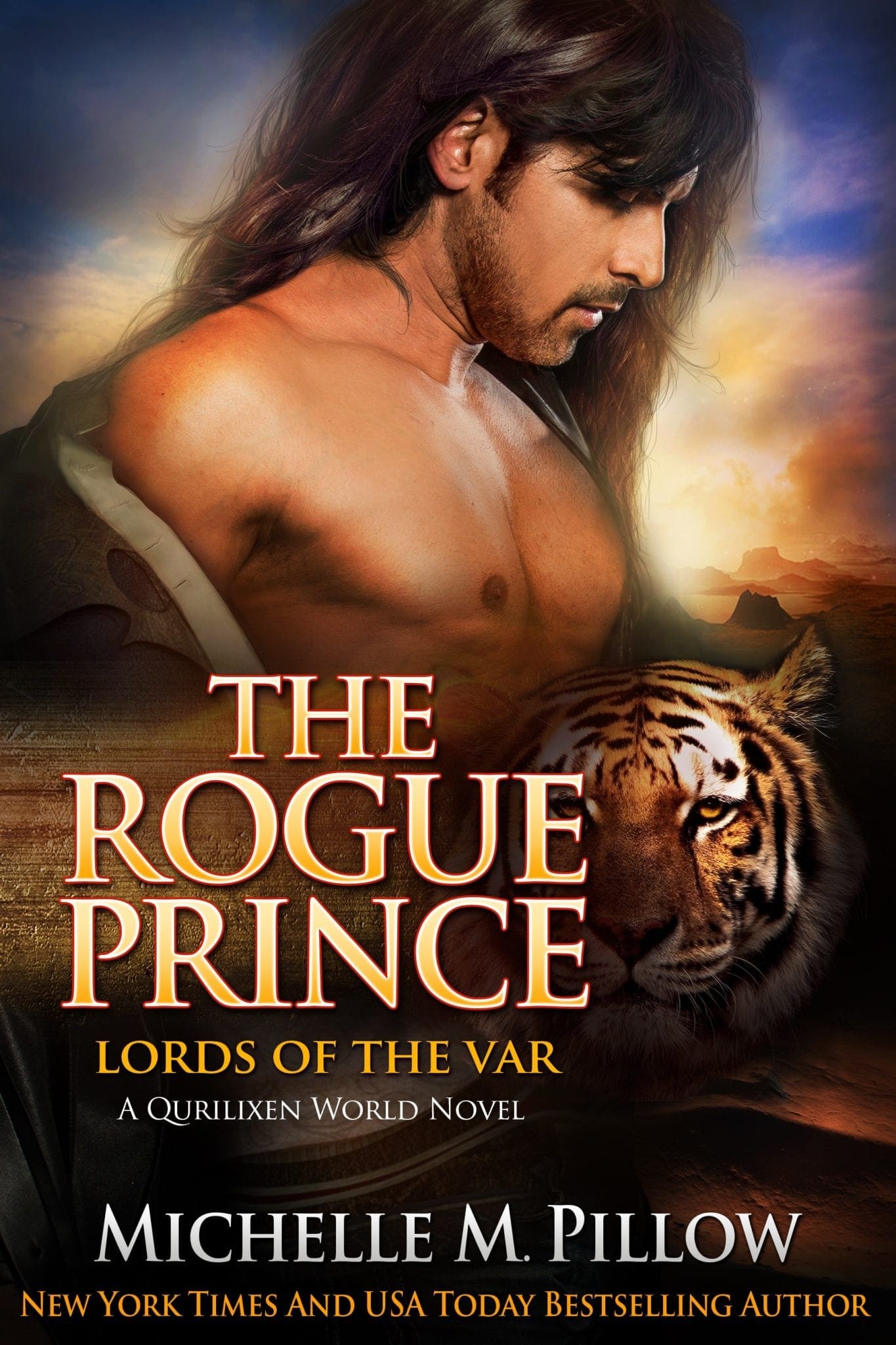 Cat-shifter Prince Reid is always looking for a good time, and no woman is immune when he turns on the charm. When the opportunity arises to go on an ambassador's trip, he jumps at the chance–especially when that trip includes exciting alien destinations and available women. What more could a rogue prince want?
Reid didn't count on finding a woman who could bring him to his knees with just one look. She needs help, and he will do anything to protect her including making her his…forever.
Jasmine St. Claire appears to have it all–wealth, a luxury spaceship, first-class travel to alien worlds–but looks can be deceiving. Escaping her gilded cage by joining a spaceship transport, she didn't plan on leaving one man's rule for another. Yet it would seem the sexy alpha male has decided he wants her for his very own.
A Qurilixen World Novel
Click Preferred Format Below For Buy Links:
"The Rogue Prince…totally captured my attention (combining) futuristic elements with a great romantic storyline and the plot just flowed. I am looking forward to reading book 5 of this series!" 
★★★★★
5 ANGELS!
RECOMMENDED READ!
"Michelle M. Pillow has created a wonderful story with a plot rich in characters, emotions, and the frustrations of dealing with both of them. …  Michelle M. Pillow offers readers an outstanding story of loyalty, duty, honor, and love." 
"The Rogue Prince is a fabulous story…highly recommended." 
| | | |
| --- | --- | --- |
| Print Pages | Hours to Read | Total Words |
| 376 | 6 – 7 Hours | 65K |
Original Copyright Release Date: 2005/09
CW: Michelle M. Pillow's books contain adult subject matter, graphic violence, and are not suitable for all audiences. 
Book Heal Levels: Spicy
Tropes:
Fated Mates, Alpha Hero
Lovable Rogue
Damsel in distress
Nobility & Royalty
Cat Shifter
The cat-shifter princes were raised to not believe in love, especially love for one woman, and they will do everything in their power to live up to their father's expectations. Oh, how the mighty will fall.
This series is part of the Qurilixen World.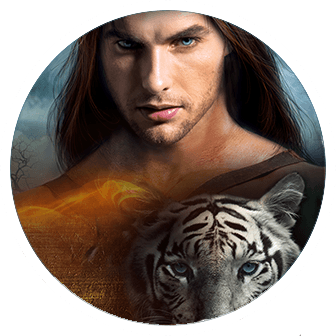 "The Rogue Prince is a fabulous story…highly recommended." Elizabeth, Novelspot
"The Rogue Prince, Book 4 of the Lords of the Var series by Michelle M. Pillow, totally captured my attention (combining) futuristic elements with a great romantic storyline and the plot just flowed. I am looking forward to reading book 5 of this series!" Joyfully Reviewed
5 ANGELS! RECOMMENDED READ! "Michelle M. Pillow has created a wonderful story with a plot rich in characters, emotions, and the frustrations of dealing with both of them. … Lords of the Var: The Rogue Prince is definitely worth spending hours curled in a comfy chair in front of a fireplace reading. Michelle M. Pillow offers readers an outstanding story of loyalty, duty, honor, and love." Jessica, Fallen Angel Reviews
4 HEARTS! "This reviewer recommends that any lover of futuristic romances run out and get your copy of THE ROGUE PRINCE today!" Love Romances"This entire series is a lot of fun to read, and I can't wait to see what happens next in the world of the Var." Julie Brown, The Road to Romance