Michelle M. Pillow, Author Biography
New York Times & USA TODAY Bestselling Author of Romance, Paranormal Women's Fiction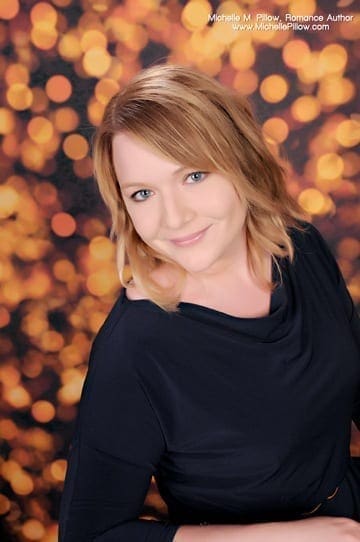 About the Author
Hey There, Readers! I'm Michelle M. Pillow.
.
I'm a New Your Times & USA TODAY Bestselling Author of Romance, Cozy Mystery, and Paranormal Women's Fiction (PWF). I write books. I take pictures. I heart my readers. I sometimes dance in my kitchen.
I have the BEST job in the world. I get to make things up for a living. Though I write intricate plots, I can never seem to remember where I left my coffee cup (if you find it please return). I'm a romantic who loves books with happy endings, characters who aren't perfect but can grow, and a good mystery you can't solve right away. My body runs on coffee, and I'm an admitted pasta addict. I'm wife to a wonderful man who makes me laugh (and cooks), mom to a talented daughter I couldn't be prouder of, and pet to the family dog and cat. I love to travel and try new things. Life is a grand adventure.
Readers, join the Pillow Fighter Fan Club: FB Fan Club
Thank you, Dearest Readers, for many wonderful years! Your emails, reviews, support (everything!) have meant the world to me. Without you, I wouldn't have the career I do today. It has been a fantastic ride and one that I hope to stay on for many more years.
I heart you all!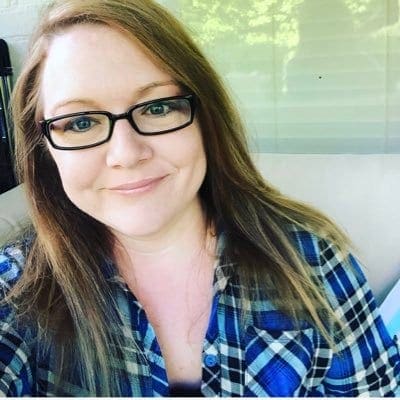 Michelle M. Pillow
Author of All Things Romance
New York Times (#8) & USA Today Bestselling Romance, Mystery, & Paranormal Women's Fiction (PWF) Author 
Michelle has had a strange fascination with anything supernatural and sci-fi for as long as she can remember. After discovering historical romance novels, it was only natural that the supernatural and love/romance elements should someday meet in her wonderland of a brain. She's glad they did for their children have been pouring onto the computer screen ever since.
Michelle loves to travel and try new things, whether it's a paranormal investigation of an old Vaudeville Theatre or climbing Mayan temples in Belize. She's addicted to movies and used to drive her mother crazy while quoting random scenes with her brother. Though it has yet to happen, her dream is to be a zombie in a horror movie. (She came close as a refugee extra on SyFy's Z Nation, Fall 2016!) Michelle is involved with various film and historical documentary projects with her filmmaker husband.
Come say hello! She loves talking with readers on social media!
Genres: Science Fiction, Futuristic, Paranormal, Shifter, Vampire, Ghost, Alien, Fantasy, Dark Fantasy, High Fantasy, Parallel Universe/Alternate Reality, Historical, Gothic, Contemporary, Urban Fantasy, Chick Lit, Cozy Mystery, PWF (Paranormal Women's Fiction), Speculative Fiction
Bestselling series: Dragon Lords (dragon-shifters), Lords of the Var® (cat-shifters), Warlocks MacGregor® (contemporary-set Scottish magic), Lords of the Abyss (merfolk), Order of Magic (pwf) and more…
She/Her
Working and living on land traditionally owned by the Chickasaw Indian Nation.
I am a multi-published, award winning author writing in many romance fiction genres including futuristic, paranormal, historical, contemporary, fantasy and dark paranormal; cozy mystery; PWF (paranormal women's fiction). Over the course of my career I have written over 100 books,many of which are in their second and third editions, and sold millions of copies. Yeah, I'm prolific like that. (Helps when you love your job!) Hopefully, someday, you will get a chance to read them all. Several of the titles have also been published in foreign languages, including Spanish, German, Japanese, Thai, etc
#8 NY Times Bestseller, USA Today Bestseller, #1 Amazon.com Bestselling Author, nominated for the Romantic Times Lifetime Achievement Award 2011, the winner of the 2006 RT Reviewers' Choice Award, nominated for the 2007 RT Award, a Brava Novella Contest Finalist
I'm considered a hybrid author because I'm both traditionally and indie published. I have titles with Pocket Books, Random House, Virgin Books, Adam's Media, Samhain Publishing, Running Press, Entangled Publishing, and more. My indie titles are published under The Raven Books LLC.
I have a BGS in History/Business with an English Minor, a Certificate in Globalization and Culture Change (Cultural Anthropology), and a Photography degree. In 2009, Mandy M. Roth and I started a highly successful publishing endeavor–The Raven–where our two companies join for some awesome joint projects. We also run RAMN – Romance Authors Marketing Network. I am a journalist/photographer for Paranormal Underground Magazine. I also work on films and history documentaries.
Who knows what the future will hold for me. I only know that whatever it is, I will keep creating stories.
I'm NY Times Bestselling author Michelle M. Pillow, known for series such as Order of Magic, Warlocks MacGregor, and Dragon Lords. My literary work featuring over 100 novels spans multiple commercial fiction genres, but it is paranormal and sci-fi romance, and upmarket women's fiction where my creative prowess shines.
My books delve deep into intricate worldbuilding that allows the reader to know the innermost thoughts of characters as they respond to their environments and situations. I believe that people need escapism for mental well-being, and stories have the power to transport and provide a path to self-discovery. Sometimes it's easier to see ourselves reflected through the lens of a different world, like a futuristic society or historical realm. With paranormal creatures, we can explore what it means to be human, process our humanity and our mortality, and even confront our fear of death.
The best fiction doesn't hammer the reader with these lessons but rather lets them enjoy and explore the range of emotions they inspire. I want readers to become fully immersed and to read themselves into the story, whether it is to agree or disagree with the characters. Seeing characters deal with problems (even dealing with them poorly) helps us to navigate our own issues.
My artistic journey is fueled by a passion for crafting unforgettable, emotional tales. My ultimate goal is to create stories that not only entertain but also linger in the hearts and minds of readers long after the final page has been turned.
Michelle M. Pillow is an incredible talent! No matter the genre she writes, I'm captivated, enthralled and totally in love. She is not to be missed!
Penguin Random House, Virgin Books, Ebury, Rouge, Simon and Schuster (Pocket Books, Gallery Books), The Raven Books, Entangled Publishing, Adams Media, Ellora's Cave Publishing, Samhain Publishing, Running Press, Robinson Publishing, Paranormal Underground Magazine, and more.
New York Times (#8) & USA Today Bestselling Author
2015 Virginia Romance Writers HOLT Medallion Award of Merit recipient for outstanding literary fiction in Paranormal, Love Potion
#1 Bestselling Author, Amazon.com
Bestseller in a variety of genres at Apple Books, Googleplay, Kobo, Nook
2011 Romantic Times BOOKreviews Magazine Lifetime Achievement Award Nominee
Winner 2006 Romantic Times Bookclub Magazine's Reviewer's Choice Award for the historical romance Maiden and the Monster
2007 Romantic Times Bookclub Magazine's Reviewer's Choice Award Nominee for the futuristic romance The Bound Prince
Kensington Brava Novella Contest Finalist (3rd)
Recognized for writing over 100 books.
MAC 2022 Grant Recipient
Proof of Michelle M. Pillow's NY Times & USA Today listings are provided here.
"Michelle Pillow creates characters to cheer for, to hope with, while building worlds that are portals for the imagination. Truly, Ms. Pillow is a master of futuristic fantasy."Yasmine Galenorn, NY Times, Publishers Weekly, & USA TODAY Bestseller 
"Michelle M. Pillow brings us yet another hilariously touching story, this one set in the world of paranormal women's fiction, and you won't want to put it down. I know I didn't! Then again, she had me at séance." Darynda Jones, NY Times Bestselling Author.
"The perfect combination of spine-tingling magic, paranormal fun, and the strength of female friendships. Michelle M. Pillow delivers an emotionally powerful, must-have read." K.F. Breene, Wall Street Journal, USA Today, and Washington Post Bestselling Author
"When the past and the present merge…awesome author Michelle Pillow brings secrets from the grave and other things that go bump in the night into a fantastic story of second chances in the second act of life."Jana DeLeon, NY Times, USA TODAY, & WSJ Bestselling Author
"Michelle M. Pillow crafts an incredible story. Paranormal romance as hot as dragon fire!"Gena Showalter, NY Times & USA TODAY Bestseller
"Michelle M. Pillow weaves a story so engrossing that I lose track of time while reading and think about the characters long after I'm done."Mandy M. Roth®, NY Times & USA TODAY Bestseller 
"Michelle M. Pillow's Second Chance Magic is full of delicious secrets! What's not a secret is how much you're going to love this book and this heroine. I'll take book two now!" Kristen Painter, USA Today Bestselling Author
"A wonderfully sexy tale filled with romance and dragon-shifters that draws you in from the first page and doesn't let go. The Qurilixen Lords series is one you don't want to miss!"Mina Carter, NY Times & USA TODAY Bestseller
"Second Chance Magic starts with a bang and does not slow down! It's a beautifully written story of starting over and finding your inner power. Highly recommended."Elizabeth Hunter, USA TODAY Bestselling Author of the Elemental Mysteries
"Second Chance Magic is full of heart and everything I love in a paranormal tale. Great friends, second chances, and physic powers… what's not to love?" Deanna Chase, NY Times and USA TODAY Bestselling Author
"Michelle Pillow always delivers!"Renee George, USA TODAY Bestseller 
"Michelle M. Pillow's Qurilixen World romances are like chocolate for my eyeballs."Cynthia Sax, USA TODAY Bestseller 
"I absolutely fell in love with Michelle M. Pillow's steamy, funny, fast-paced writing."Tasha Black, USA TODAY Bestseller 
Nominated for the 2007 Romantic Times Reviewers' Choice Award! "Fun, emotional and full of wonderful characters."Romantic Times Magazine
WINNER of the 2006 RT Bookclub Magazine Reviewer's Choice Award! "Pillow chooses magical details to set the scene, and they add to both the history and the emotion."RT Bookclub Magazine
"What do you get when you mix a curious investigative reporter with a hot Alien Dragon-Shifter Prince? My kind of book! You guys, I LOVE this novel–Michelle M Pillow's world building is first rate which is a must for great sci-fi. And her love scenes are steam-up-your-glasses sexy–a must for good romance. Non-stop action and some funny fish-out-of-water moments when the heroine Rigan finds herself mated to the hot and masterful Ualan make for a gripping read that won't let you go. Pick up this novel now but be prepared to ditch the housework and let the kids and hubby fend for themselves at dinner time. You won't want to put it down!" Evangeline Anderson, NY Times & USA TODAY Bestseller
"Delightfully heartfelt and filled with emotion. Psychic powers, newly discovered magic, and a troublesome ex who comes back from the grave. Michelle M. Pillow delivers a wonderfully humorous start to a new paranormal women's fiction romance series."Robyn Peterman ~ NYT and USA Today Bestselling Author
"Michelle Pillow weaves a fantastical tale of dragon shifters, full of rich world-building, action and adventure, along with a sexy love story. This entire series is not to be missed!"Bianca D'Arc, USA TODAY Bestseller 
"Before all these newer authors starting writing about dragons and off-world sci-fi alien books… Michelle M. Pillow was bring it home, girls! And she did it with amazing originality and characters. I have devoured all of her original books from this fabulous author." T. A. Grey, USA TODAY Bestseller
"Sometimes you just need to gobble up the insane goodness that is dragons, and Michelle has been aiding in that addiction for fifteen years."Eve Langlais, NY Times & USA TODAY Bestseller
"Michelle M Pillow…she's like a book crack dealer!"Sadie Hebert, Film Actress
"Michelle is an excellent friend, and she smells like pina coladas and getting lost in the rain." 5 stars! Renee George, USA TODAY Bestseller 
"[T]he cast of women and their bond resonates. This is a delight." Publishers Weekly for The Fifth Sense (10/08/2021)
Michelle and her Bestie, Mandy M. Roth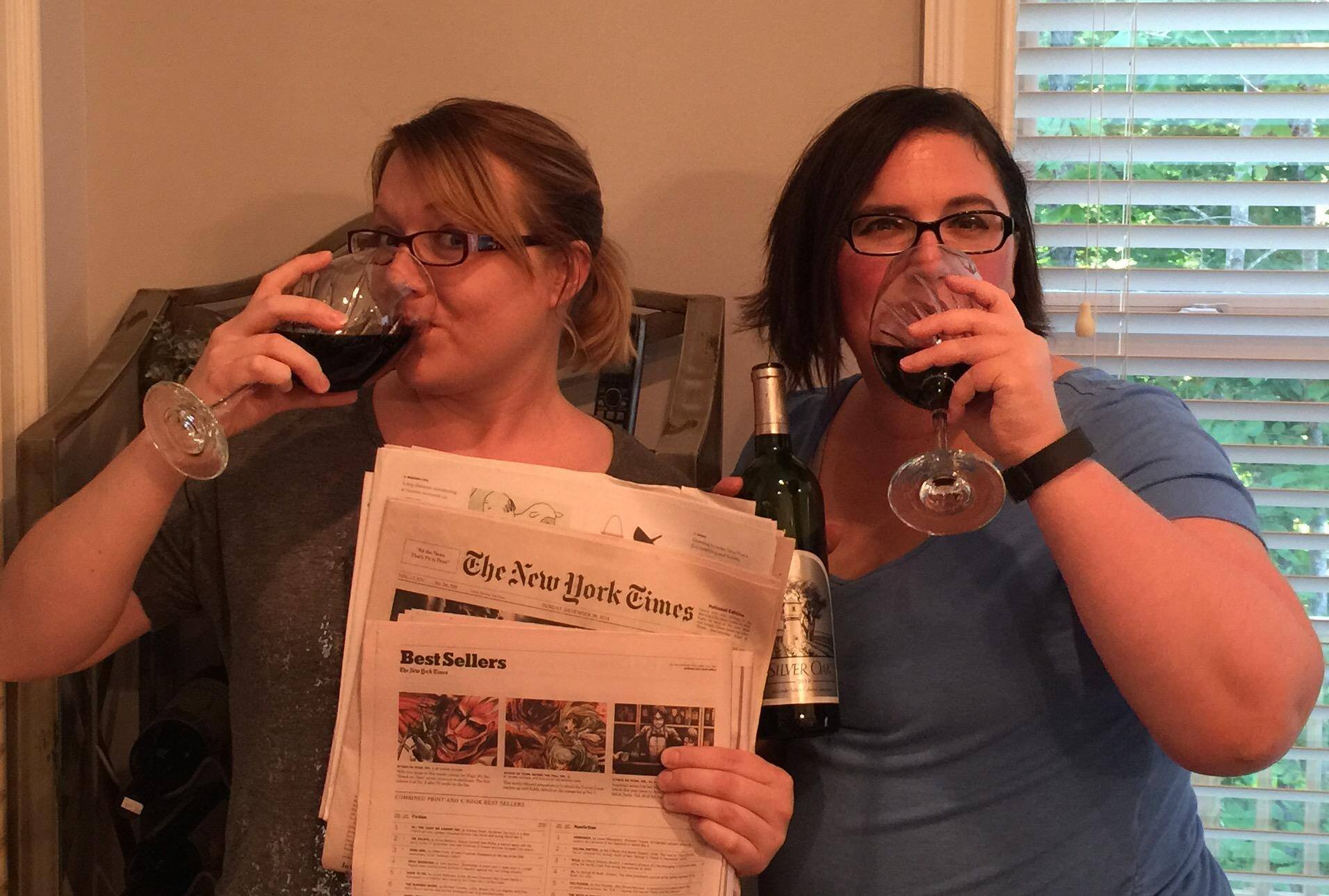 Authors Michelle M. Pillow and Mandy M. Roth celebrate making the NYT Bestseller list.
Michelle's 100 Published Romances Pin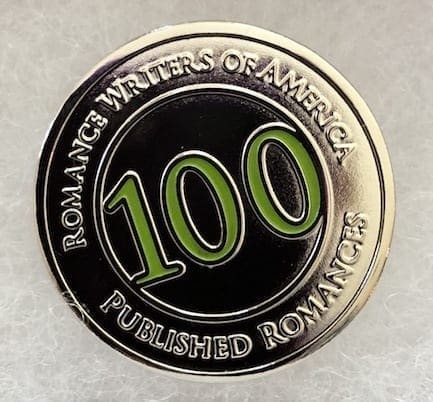 Affiliations – Past and Present
Member of The Author's Guild
Member Alliance of Independent Authors (ALLi)
Former Member of NINC, Novelists,Inc
Former Member of IBPA, Independent Book Publishers Association
Former PAN Member of RWA, Romance Writers of America, recognized for milestone of over 100 titles published
Mississippi Arts Commission (MAC) 2022 Grant Recipient
The National Society of Collegiate Scholars (NSCS)
One of the FAB 13 PWF Founding Authors
(Paranormal Women's Fiction)
Michelle M. Pillow, Mandy M. Roth, Shannon Mayer, K.F. Breene, Jana DeLeon, Eve Langlais, Deanna Chase, Elizabeth Hunter, Darynda Jones, Kristen Painter, Robyn Peterman, Christine Gael, Denise Grover Swank
One of the 15 Witch Romance Reads Founding Authors
(Paranormal Witch Romance)
Michelle M. Pillow, Mandy M. Roth, Deanna Chase, T.M. Cromer, Robyn Peterman, Renee George, Sarah Hegger, Dakota Cassidy, Violet Vaughn, Jennifer Blackstream, Yasmine Galenorn, Stephanie Berchiolly, Amy Guillory Boyles, Jenna Rivers, and Christina Garner.
Degrees
BGS in History/Business with an English Minor (with honors) – Fort Hays State University
Professional Photography – New York Institute of Photography
Associate of Arts  – HCC
Cosmetology Degree – Xenon (Yeah, I did that too. I like to learn lol)
Certificates & Further Education
Harvard University – HarvardX
Contract Law: From Trust to Promise to Contract Certificate – See Verified Certificate
Fort Hays State University
Globalization and Culture Change (Cultural Anthropology) Certificate
Griffith University
Plagues, Pestilence and Pandemics – URL
Social Change: How Can Marketing Help? Certificate  – URL
Rochester Institute of Technology – RITX
Professional Certificate Program: Soft Skills
Public Speaking Certificate – URL
Critical Thinking & Problem Solving Certificate – URL
Storytelling in the Workplace Certificate – URL
Teamwork & Collaboration Certificate- URL
Business Communication Certificate – URL
Visual Presentation Certificate – URL
University of Leeds and Institute of Coding
Creating Digital Content Program – URL
How to Create Great Online Content Certificate
Create a Professional Online Presence Certificate
Create a Social Media Campaign Certificate Certificate
University of Southern Queensland in Australia
Overcoming Imposter Syndrome: Identify The Patterns Undermining Your Confidence – URL
Accenture
Digital Skills: Digital Marketing – URL
Michelle Pillow is turning out to be a terrific surprise. I knew she'd mastered Horror; and I knew she had vampires down pat. I knew she handled the Paranormal novel like a champ. It shouldn't have taken me so much by surprise to see that she could do a Contemporary Romance too… Michelle Pillow makes it all look so easy. I can't wait to see what genre she'll conquer next.