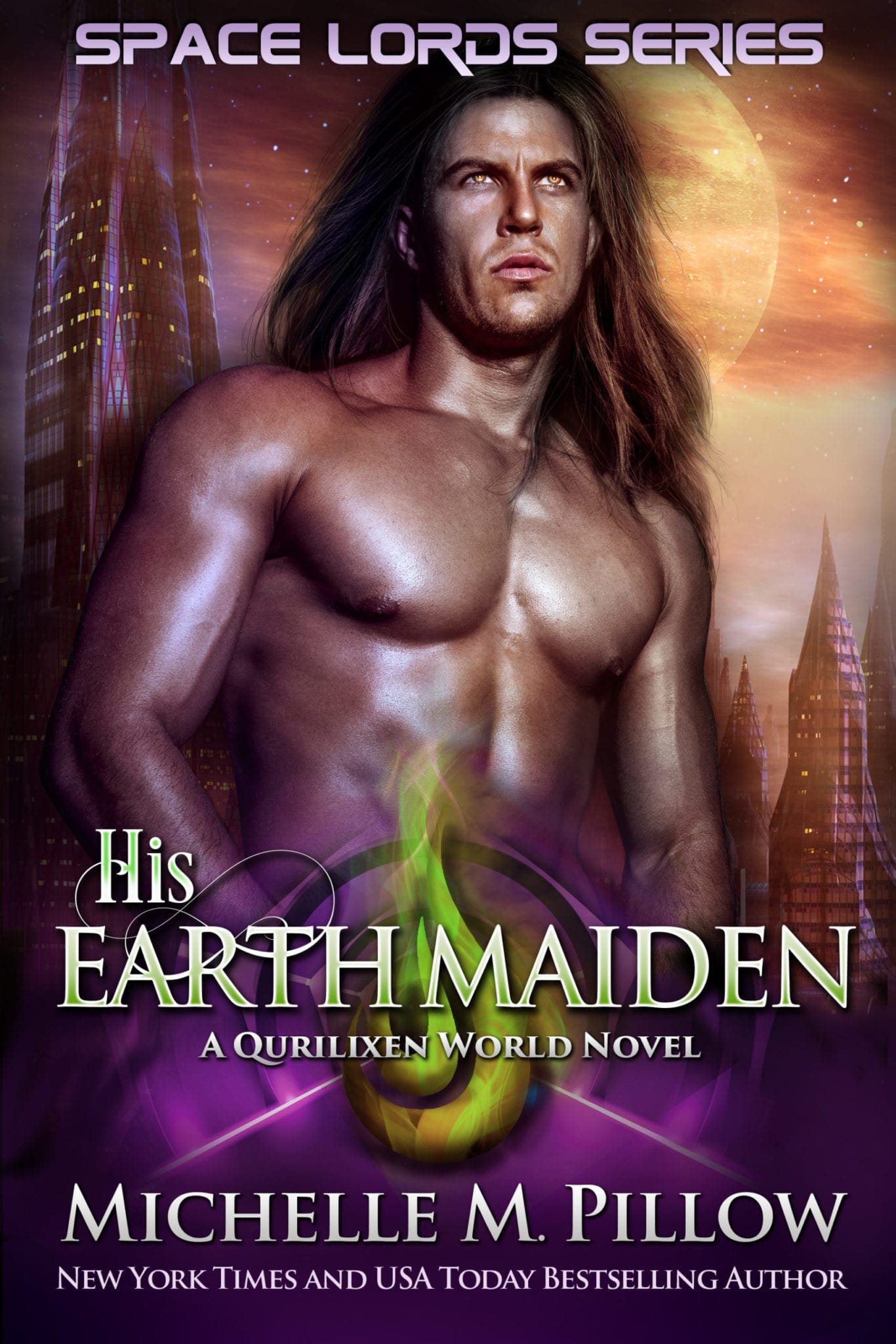 Former elite Federation soldier, now turned space pirate, Jackson Burke has done his best to turn his life around—for the better. He isn't prepared when fate leaves a woman's safety totally in his hands. Since heroes don't leave a damsel in distress—and despite being outlaw pirates, the crew considers themselves the good guys—Jackson assumes responsibility for the beauty.
It's enough that his ship is held together by rust and sheer will, now he's got to keep this good guy thing straight and not give into the urges the sassy female brings out in him. Raisa is everything a man could want and for some reason she seems to like him, rough edges and all, but he's on the Federation's wanted list and they aren't known to back down.
A Qurilixen World Novel 
Click Preferred Format Below For Buy Links:
★★★★★
5 STARS! "Former elite Federation soldier now turned space pirate, Jackson Burke and Raisa's story of suspense, drama, twists, turns, a surprise at the end, and romance. The story was well worth reading." 
★★★★★
5 STARS! "This is a super sci-fi romance! I loved it so much! It is romantic and exciting, with lots of adventure and drama."
★★★★★
5 STARS! "What a fun and quirky crew, you can't help but love them…danger & high adventure in space." 
| | | |
| --- | --- | --- |
| Print Pages | Hours to Read | Total Words |
| 328 | 5 – 6 Hours | 56K |
Original Copyright Release Date: 2018/05/15
CW: Michelle M. Pillow's books contain adult subject matter, graphic violence, and are not suitable for all audiences. 
Book Heal Levels: Spicy
Genre:
Space Opera Romance
Futuristic Romance
Tropes:
Space Pirates
Military Soldier
Damsel in Distress
on the road, road trip (erm, in the sky, sky trip)
action adventure
5 Stars! "Love this book it was a very intriguing, suspenseful, romantic, action adventure all rolled up in one little hot book." Cheryl, Bookbub (2018)
5 Stars! "Raisa is a strong woman that doesn't let the world bring her down. … Their story will absorb you in from the very beginning. Absolutely love the characters they are made for each other. I just love how this author has created a world that has several series that exist simultaneously together so well." Sonya, Bookbub (2021)
5 Stars! "This is a delightful read that gave me laughs, a couple of gasps and loves of sexy loving. I love Michelle's characters and writing style." Adachiefan, Bookbub (2021)
5 STARS! "What a fun and quirky crew, you can't help but love them…danger & high adventure in space." Keoki Ki`Ili, Goodreads (2018)
5 STARS! "This is a super sci-fi romance! I loved it so much! It is romantic and exciting, with lots of adventure and drama." Marianne K., Goodreads (2021)
5 STARS! "Former elite Federation soldier, now turned space pirate, Jackson Burke and Raisa's story of suspense, drama, twists, turns, a surprise at the end, and romance. The story was well worth reading." Barbara, Goodreads (2021)
5 STARS! "Once again Michelle M Pillow manages to combine a fast moving plot with humour, suspense, and some endearing characters, and give us a very entertaining read. For me, the best part of Ms Pillow's books has always been the clever dialogue, and this book continues that trend. Five stars" Jenni, Goodreads (2018)
5 STARS! "The book grabbed me right at the beginning. I was impressed with how strong Raisa was, and how she wasn't going to let anything keep her down. … I hated that I had to put the book down to sleep, stupid sleep. This will be a great re-read many times in the future." M.L., Goodreads (2018)