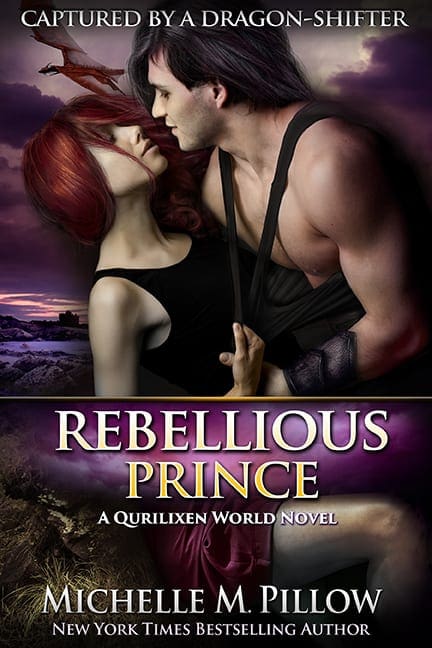 Shifters are known to embrace their feral side, and it would take a very impressive female to tame his.
Cat-shifter Prince Rafe knows that technically he's supposed to be traveling to Earth to find a bride, but he doesn't see the need to rush things. While his dragon-shifter neighbors appear all too eager to claim their mates and settle down, he's all for putting that final moment off and enjoying his little trips through the portal. Yeah, yeah, eventually he'll have to marry and set a good example for his people because on his planet females are rare, and they need to have children and blah blah blah. But honestly, cat-shifters are known to embrace their feral side, and it would take a very impressive female to tame his.
Then he sees Jenna Kearney and all bets are off.
This book features a cat-shifting prince.
Part of the Qurilixen World
Click Preferred Format Below For Buy Links:
★★★★★
5 Stars! This book was written by one of the most unique and creative minds of this century!
★★★★★
5 Stars!"I like how it has a magical fairytale like setting on the other planet and also is fun and witty, and who could forget steamy?!" 
★★★★★
5 Stars! "There is lots of humour and sexual tension. The language barrier and cultural miseducation lead to hilarious moments, where the tears were sliding down my face!!!" 
| | | |
| --- | --- | --- |
| Print Pages | Hours to Read | Total Words |
| 244 | 3-4 Hours | 36K |
Original Copyright Release Date: 2015/03/03
CW: Michelle M. Pillow's books contain adult subject matter, graphic violence, and are not suitable for all audiences. 
Book Heal Levels: Spicy
Tropes:
Fated Mates, Alpha Hero

Different Worlds, Rich Poor

Nobility & Royalty

Cat Shifter
Kidnapped, Protector, Alien Abduction
Welcome to the dangerous world of Qurilixen where dragon-shifters and cat-shifters rule as fiercely as they love. They might have escaped human persecution long ago to live on their own terms, but now must return to Earth to ensure their survival. 
Fan Note: A modern day prequel series installment to those first books, taking place long before the princes you know and love ever found their mates, long before The Dragon's Queen, in a time when the dragon-shifters and cat-shifters actually—wait for it—liked each other and hung out as friends. They also don't have Galaxy Brides to bring them women. What they do have is the old portal that they used to escape Earth. There's no one left to marry on the planet and things are starting to get desperate.
This series is part of the Qurilixen World.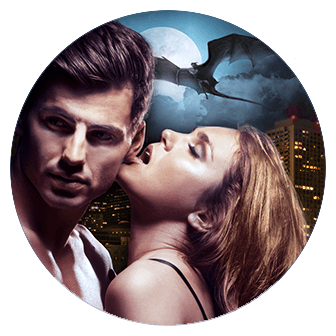 5 Stars! "There is lots of humour and sexual tension. The language barrier and cultural miseducation lead to hilarious moments, where the tears were sliding down my face!!!" Nikki Brooks, Bookbub (2018)
5 Stars! "I like how it has a magical fairytale like setting on the other planet and also is fun and witty, and who could forget steamy?!" Lisa Bateman, Bookbub (2018)
5 Stars! "A mischievous, fun loving shifter who has no intention of finding a mate….until he meets the no nonsense, serious Jenna. Another fantastic read in the Qurilixen World novels!" – Lynne Bell, Fantasy Fan, Amazon UK
5 Stars! "another amazing addition to the Dragon Lord's world" Amazon Reader
5 Stars! "I absolutely loved this book! The characters were amazing and likable. You just have to fall in love with Rafe! His personality is so fun-loving and very little ever gets him down." Emily Pennington, Amazon
5 Stars! "This book was written by one of the most unique and creative minds of this century!!! I'm recommending that you get this book and series for your own personal enjoyment and when you do you will not only be in awe of the story about these wonderful and amazing race of people, but you will find that you were wishing that you too could be able to travel to this planet and be picked by one of those supermodel looking hunks of manhood and then live with your husband for hundreds of years!!! I have loved reading this series and I am waiting with bated breath for the next installment of this series and I can't wait to find out what happens next!!! Happy Reading to all of you who are smart enough to get this book and series for your own!!!" Lena deLeon, Amazon