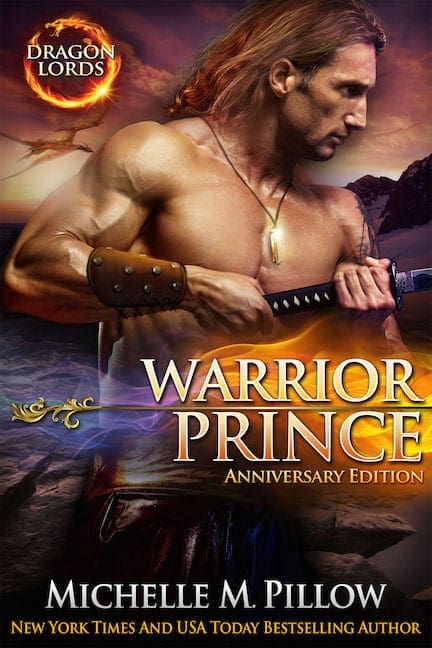 Scarred since childhood, Pia makes a deal with an intergalactic matchmaking service: She'll get a new face if she marries whoever they choose for her. But she wasn't expecting to be matched with dragon prince Zoran… Can she conquer the conqueror?
The Warrior… 
Though no man could thwart the brave dragon shifter leader, a woman might be his undoing… 
Dragon-shifting Prince Zoran is a man who knows what he wants. Being a prince and the captain of the Draig Guard, he has to make swift decisions, be ready to battle at a moment's notice, and most of all, he always has to be in control. When his bride, the one person who should obey him refuses to, he discovers the battle for his heart's desire is fiercer than any this prince has ever waged before.
Will the conqueror become the conquered?
The Survivor… 
Though no one could ever command her, this warrior would try to conquer her heart… 
Physically scarred in childhood from an act of betrayal, Pia has never considered herself an attractive woman. Desperate to hide her identity, she makes a deal with Galaxy Brides—in exchange for a new face, she'll marry anyone they put in front of her. Never did she imagine her future husband would be the most handsome/frustrating warrior of the dragon shifter military.
Will the dragon prince be able to conquer the barriers she has around her heart?
A Qurilixen World Novel
Revised Expanded Anniversary Edition
Click Preferred Format Below For Buy Links:
"Hot, funny, and action-packed. With a dragon prince and a deadly heroine with secrets, Warrior Prince will keep you turning the pages."
★★★★★
5 Stars! "I really love this series! This is an awesome sci-fi romance.. It is full of intrigue and mystery, along with sass and steam to spare!!!"
| | | |
| --- | --- | --- |
| Print Pages | Hours to Read | Total Words |
| 504 | 8 – 9 Hours | 90K |
Original Copyright Release Date: 2005/01/21
CW: Michelle M. Pillow's books contain adult subject matter, graphic violence, and are not suitable for all audiences. 
Book Heal Levels: Spicy
Tropes:
Fated Mates, Alpha Hero
Tortured Character, Hidden Identity
Mail Order Bride
Nobility & Royalty
Dragon Shifter, Military Commander
The dragon-shifting alien princes have no problem with commitment. In one night, these alpha males will meet and choose their fated mates in a simplistic ceremony involving the removal of masks and the crushing of crystals. With few words spoken and the shortest, most bizarre courtship in history, they will bond to their women forever.
This series is part of the Qurilixen World.