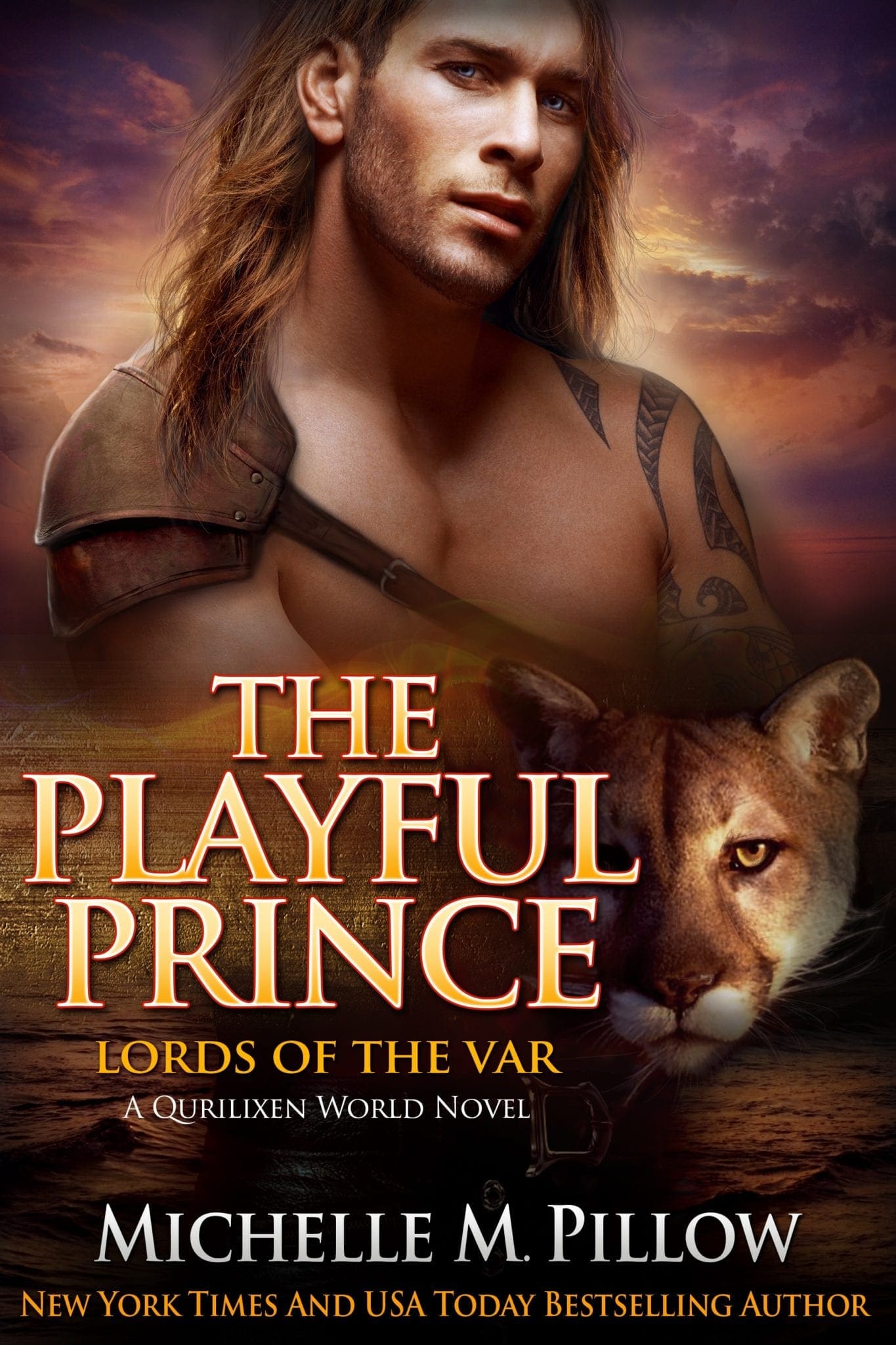 A "touching and humorous" paranormal romance (RT Book Reviews) from a New York Times bestselling author: Cat shifter Prince Quinn is on the prowl when he meets intelligence operative Tori Elliot, a human who claims to be immune to his charms. Can they keep their relationship strictly professional… or will their animal instincts take over?
Cat shifter Prince Quinn isn't looking for a serious relationship. In fact, he's never even considered it. He's content to enjoy life to the fullest, never taking anything but his royal duties seriously. However, when a new scientist arrives on his planet to test for biological weapons, he can't seem to stay away from her.
Dr. Tori Elliot is at the palace to do a job and no matter what she's going to act like a professional… which means not succumbing to the seductively playful alpha male prince.
5 Stars! "I was held captive by every word"
A Qurilixen World Novel
Click Preferred Format Below For Buy Links:
★★★★★
5 STARS! "Michelle Pillow has the ability to weave her skillfully written words into an extraordinary story..an emotional storyline which is sensually stunning and adds an intriguing mystery to the mix, I was held captive by every word in this book. The Playful Prince proves that Ms. Pillow is a premier writer of passionate romances."
9/10
"The Playful Prince has been very well written by Michelle M Pillow, her style, particularly her 'swear word', being rather unique.This story occasionally brings a smile of happiness to your face, and sometimes a frown of worry, but you will always be engrossed in the storyline. Ms Pillow is definitely an author to look out for!" 
★★★★★
5 CUPS! "Ms. Pillow weaves love into a tale of survival with a generous portion of humor. … written with a style uniquely belonging to the author." 
| | | |
| --- | --- | --- |
| Print Pages | Hours to Read | Total Words |
| 396 | 6 – 7 Hours | 64K |
Original Copyright Release Date: 2005/05
CW: Michelle M. Pillow's books contain adult subject matter, graphic violence, and are not suitable for all audiences. 
Book Heal Levels: Spicy
Tropes:
Fated Mates, Alpha Hero

Planet in peril

Lovers in denial

Nobility & Royalty

Cat Shifter
The cat-shifter princes were raised to not believe in love, especially love for one woman, and they will do everything in their power to live up to their father's expectations. Oh, how the mighty will fall.
This series is part of the Qurilixen World.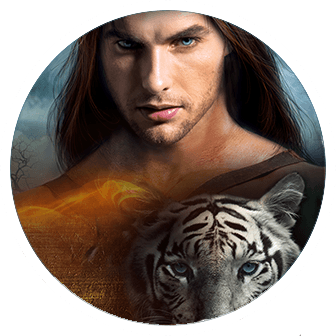 5 STARS! "Michelle Pillow has the ability to weave her skillfully written words into an extraordinary story..an emotional storyline which is sensually stunning and adds an intriguing mystery to the mix, I was held captive by every word in this book. The Playful Prince proves thatMs. Pillow is a premier writer of passionate romances." EcataRomance
5 CUPS! "Ms. Pillow weaves love into a tale of survival with a generous portion of humor. … written with a style uniquely belonging to the author." Candy, Coffee Time Review
9/10 "The Playful Prince has been very well written by Michelle M Pillow, her style, particularly her 'swear word', being rather unique.This story occasionally brings a smile of happiness to your face, and sometimes a frown of worry, but you will always be engrossed in the storyline. Ms Pillow is definitely an author to look out for!" Novelspot
4 1/2 HEARTS! "This is an awesome story and I couldn't put it down until I finished it…Michelle M. Pillow is fast making a name for herself with her creative and erotic adventures. I can't wait to see what she comes up with next." Angel Brewer, The Romance Studio
4 STARS! "Readers will enjoy this return to planet Qurilixen for the entertaining story of a second Var prince. Some of the characters may be familiar, but the love story is not; this is a brand-new adventure..touching and humorous. The plot twists will entertain old and new readers alike." Romantic Times Magazine