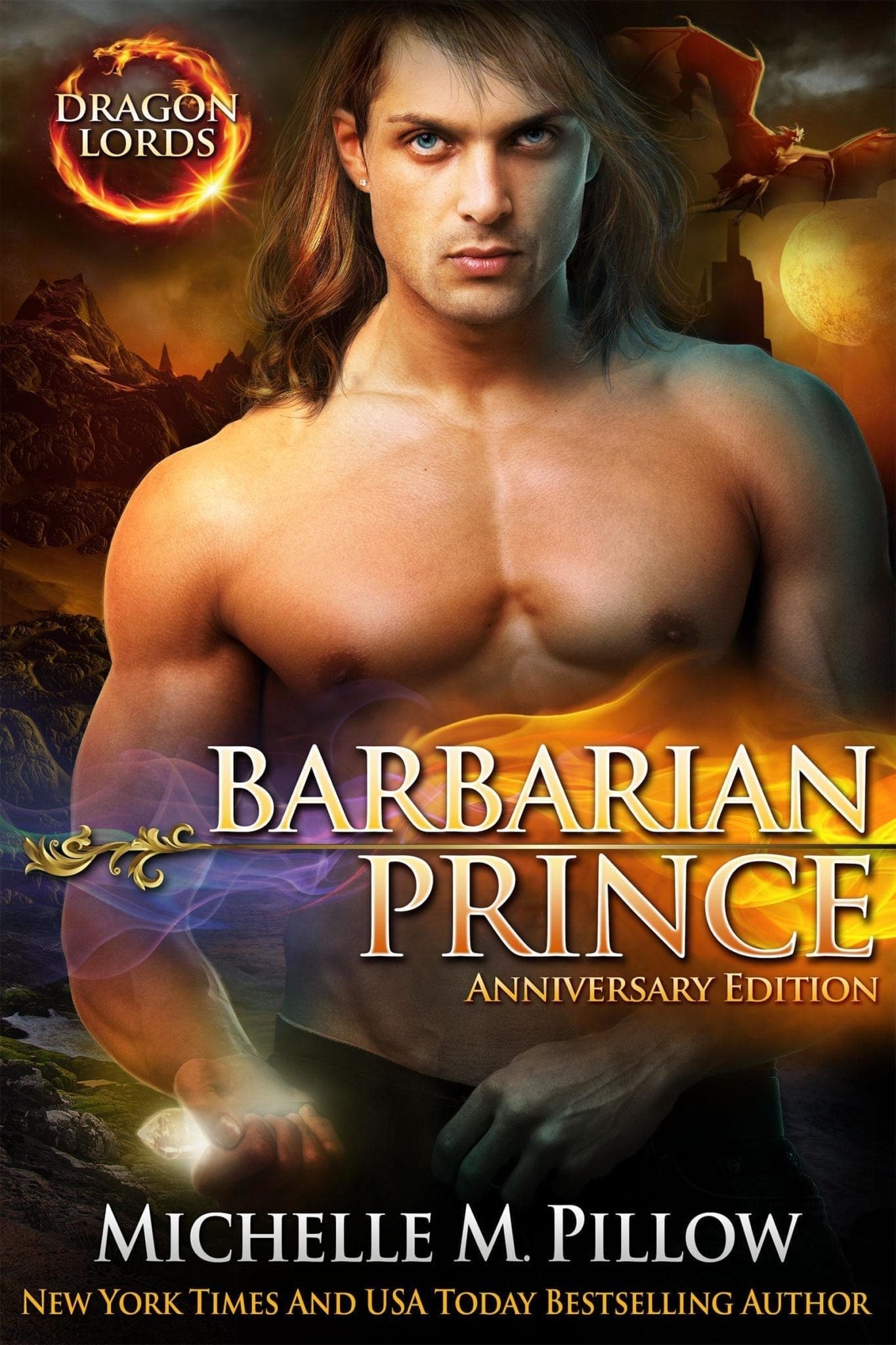 With over 1,000 five-star Goodreads ratings: When reporter Morrigan takes an undercover assignment on a foreign planet, she ends up the accidental bride of a dragon shifter. Prince Ualan is determined to honor the marriage — but first, he'll have to tame the tempestuous beauty! (BookBub, 2018)
Breaking up is hard to do…
Going undercover at a mass wedding as a bartered bride, Morrigan Blake has every intention of getting off the barbaric alien planet just as soon as the ceremony is over. Or, more correctly, just as soon as she captures footage of the mysterious princes rumored to be in attendance.
After a euphoric night, Morrigan discovers her ride left without her and an alien dragon shifter is claiming she's his wife. It's not exactly the story this reporter had in mind. And to make matters worse, the all-to-seductive dragon prince refuses to give up without a fight.
Being cursed by the gods was never so frustrating…
Prince Ualan is prepared to follow dragon shifter tradition and marry the woman revealed to him during the marriage festival. When the stubborn, yet achingly sexy, Morrigan refuses to accept their shared fate, it is all he can do to keep from acting like the barbarian she accuses him of being.
A Qurilixen World Novel
Revised Expanded Anniversary Edition
Click Preferred Format Below For Buy Links:
"Pick up this novel now but be prepared to ditch the housework and let the kids and hubby fend for themselves at dinner time. You won't want to put it down!"
"I loved the humor and the heat of this fantastic sci fi romance!"
"Love this whole series!!!" 
| | | |
| --- | --- | --- |
| Print Pages | Hours to Read | Total Words |
| 508 | 7 – 8 Hours | 89K |
Original Copyright Release Date: 2004/05/15
CW: Michelle M. Pillow's books contain adult subject matter, graphic violence, and are not suitable for all audiences. 
Book Heal Levels: Spicy
Tropes:
Fated Mates, Alpha Hero
Enemies to Lovers
Mail Order Bride
Nobility & Royalty
Dragon Shifter
Don't miss this "steam-up-your-glasses sexy" romance (New York Times bestselling author Evangeline Anderson): Undercover at a mass wedding, Morrigan doesn't plan to stick around the alien planet for long. But when she wakes up the next morning, a dragon shifter claims her as his wife… and this alpha won't take no for an answer!
The dragon-shifting alien princes have no problem with commitment. In one night, these alpha males will meet and choose their fated mates in a simplistic ceremony involving the removal of masks and the crushing of crystals. With few words spoken and the shortest, most bizarre courtship in history, they will bond to their women forever.
This series is part of the Qurilixen World.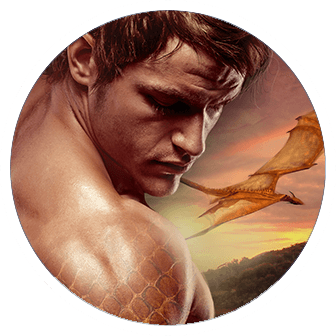 WINNER SMOOCH Award! Feb 2005 Ecataromance
Staff Pick on Romance Junkies, October 2004 
"I really enjoyed the worldbuilding and sexy sexy romance in this one!" Alisa Woods, paranormal romance author (2018)
"What do you get when you mix a curious investigative reporter with a hot Alien Dragon-Shifter Prince? My kind of book! You guys, I LOVE this novel–Michelle M Pillow's world building is first rate which is a must for great sci-fi. And her love scenes are steam-up-your-glasses sexy–a must for good romance. Non-stop action and some funny fish-out-of-water moments when the heroine Rigan finds herself mated to the hot and masterful Ualan make for a gripping read that won't let you go. Pick up this novel now but be prepared to ditch the housework and let the kids and hubby fend for themselves at dinner time. You won't want to put it down!" Evangeline Anderson, New York Times and USA Today Bestselling author (2019)
REVIEWER CHOICE! 5 Stars! "If you are into creative story lines where the romance is saucy and heartfelt, you'll truly enjoy this book." Edie, Goodreads
5 Stars! "This expanded edition is better and even hotter than the original!" Amanda Richardson, Goodreads