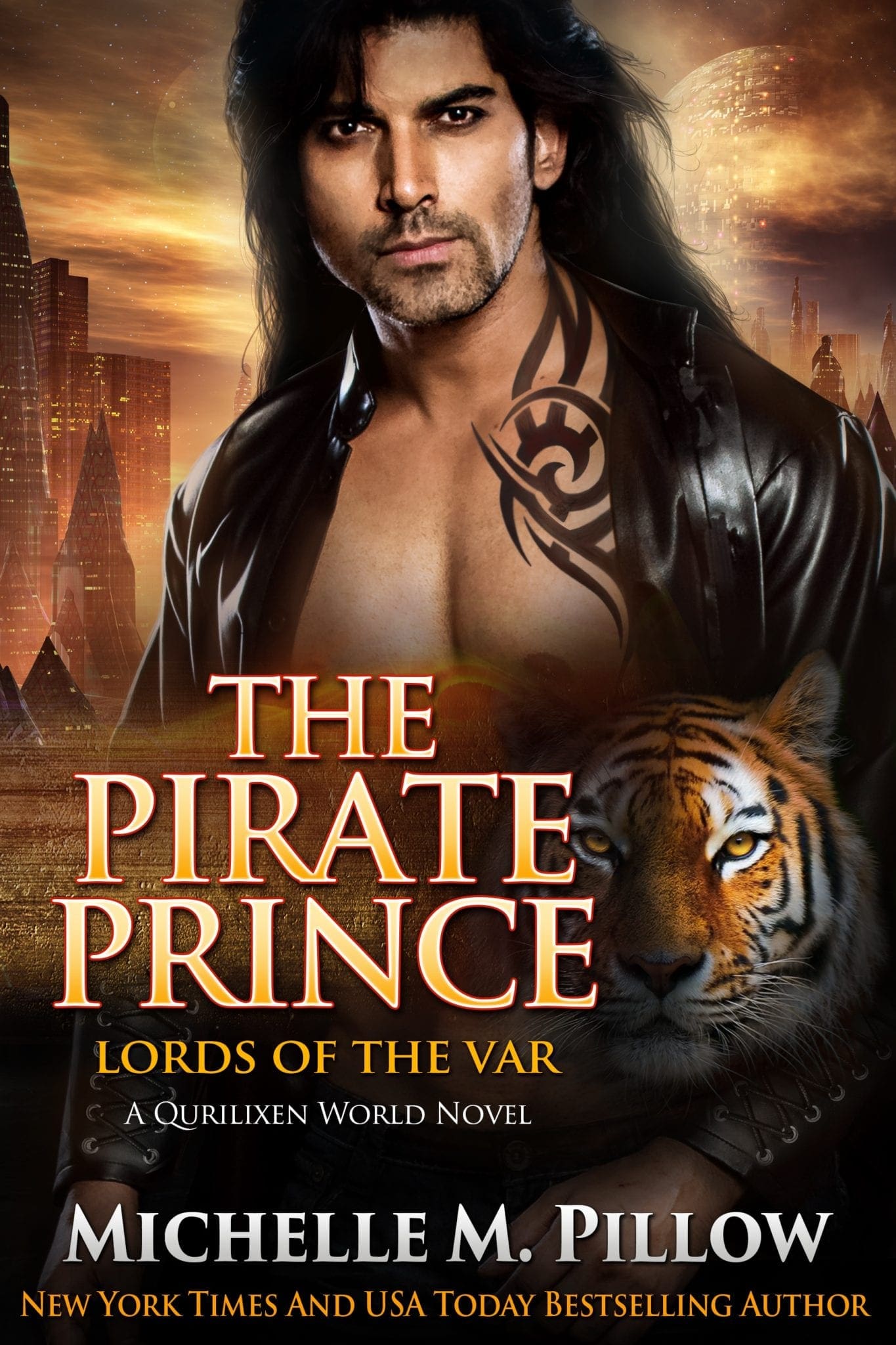 Cat-shifter Pirate Prince Jarek sails the high sky in his spaceship doing as he pleases… that is until intergalactic drug dealers take his pilot hostage. But the rescue mission goes wrong when, instead of a crewman, he liberates a woman who he believes is desperately trying to escape her captors.
Jarek soon discovers he unwittingly kidnaped a princess.
Princess Mei has just learned her future from a psychic, and it seems fate is giving her in marriage to a neighboring ruler. She will do her duty, but first, she wants to experience an adventure. When the alien pirate comes to steal, she knows precisely which alpha male she wants that adventure to be with.
A Qurilixen World Novel
Click Preferred Format Below For Buy Links:
★★★★★
5 STARS! "A rollicking tale of futuristic adventure and romance… The Pirate Prince is one of my new favorites!"
★★★★★
5 STARS! "This book has everything a reader could want: action, adventure, hot sex and even a shape shifter. The developing love story between Jarek and Mei is beautifully woven into the story. Now that all of the Princes have found their mates, I hope this is not the last story about these men. I loved this book and all the colorful characters in it."
★★★★★
5 CUPS! "Ms. Pillow's work is wickedly funny, erotically charged, action-packed, and so wonderful it makes a reviewer hunt up the adjectives to describe it properly… highly recommend this book and give it five steaming cups." 
| | | |
| --- | --- | --- |
| Print Pages | Hours to Read | Total Words |
| 342 | 5 – 6 Hours | 62K |
Original Copyright Release Date: 2006/02
CW: Michelle M. Pillow's books contain adult subject matter, graphic violence, and are not suitable for all audiences. 
Book Heal Levels: Spicy
Tropes:
Fated Mates, Alpha Hero, Cat Shifter
Space Pirates
Damsel in distress
Nobility & Royalty
Multicultural
The cat-shifter princes were raised to not believe in love, especially love for one woman, and they will do everything in their power to live up to their father's expectations. Oh, how the mighty will fall.
This series is part of the Qurilixen World.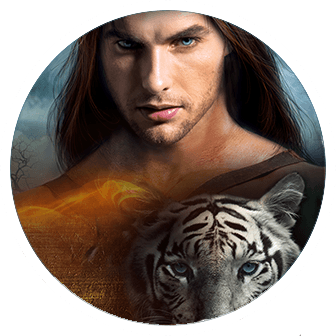 "The Pirate Prince rocked." Joyfully Reviewed (2013)
5 ANGELS! "Michelle Pillow has done an amazing job at incorporating multiple emotions and dangers within this plot, offering readers an explosive experience upon completion. I would highly recommend this story! The Pirate Prince is tremendously worth every one of its angels. Is it still called a standing ovation when only one person is doing it because I assure you this reader is standing, applauding, and cheering Michelle Pillow and The Pirate Prince. It is definitely a keeper." Fallen Angels Reviews (2013)
5 STARS! "A rollicking tale of futuristic adventure and romance… The Pirate Prince is one of my new favorites!" JERR (2013)
5 CUPS! "Ms. Pillow's work is wickedly funny, erotically charged, action-packed, and so wonderful it makes a reviewer hunt up the adjectives to describe it properly… highly recommend this book and give it five steaming cups." Coffee Time Romance (2013)
5 STARS! "This book has everything a reader could want: action, adventure, hot sex and even a shape shifter. The developing love story between Jarek and Mei is beautifully woven into the story. Now that all of the Princes have found their mates, I hope this is not the last story about these men. I loved this book and all the colorful characters in it." Ecataromance (2013)