Science fiction (aka Sci-Fi) romance is a genre that combines the best of both genres, science fiction and romance, allowing readers to explore the possibility of love in a world where anything can happen. Whether it takes place in space or on an alternate version of Earth, science fiction romance offers up plenty of fun and adventure while exploring the depths of passion. Choose where to start your adventure with the menu items listed below:

Are you ready for a wild space ride? Ever wondered what it would be like to be abducted by aliens? Alien Romance is an incredibly popular genre of science fiction and fantasy that has been around since the early days of literature. Hop on the Galaxy Alien Mail Order Brides' spaceship to get started. And good luck. They're a handful.
Are you looking for an adventurous type of romance? Introducing alternate reality romance! Brave a portal trip to a parallel universe. You never know what you're going to find waiting for you on the other side of this thrilling journey. Hint: There is a 70% chance they're alpha males.
Looking forward to tomorrow? Futuristic romance combines elements of science fiction and traditional romantic relationships to create an entirely new form of entertainment. With fast-paced action, thrilling plotlines, and plenty of suspense, futuristic romances offer something unique to readers who are looking for a love story with a bit of edge.
The best futuristic romances explore how two people can overcome any obstacle when their connection is strong enough. Through daring rescues, dangerous missions, and even intergalactic travel, these stories show us that no matter how far apart people may be or what technology stands between them, true love will always find a way. Whether it's set in space or on another planet altogether, futuristic romance has become an exciting escape from reality!
Several Series in the Qurilixen World are futuristic on other planets. Many of these also fall into the shifter category. Because they fall into multiple categories, they're not all listed in this Sci-Fi Futuristic Romance Section. You can find them by series here:
Lords of the Var
Portal romance is a genre that blends science-fiction and fantasy elements, often featuring characters who travel between two distinct worlds. This type of story often explores themes such as love, loss, hope, identity, and how different people interact with each other across universes. The princes in the Captured by a Dragon-Shifter series are coming to Earth by portal to find brides. Want to try your luck with a shifter from another planet? Get to reading!
Portal Travel, Modern Day
Taming Him
Alien Super Sexy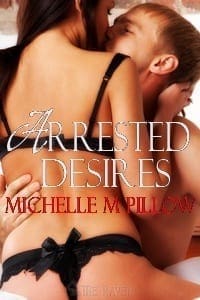 Arrested Desires
Futuristic Super Sexy