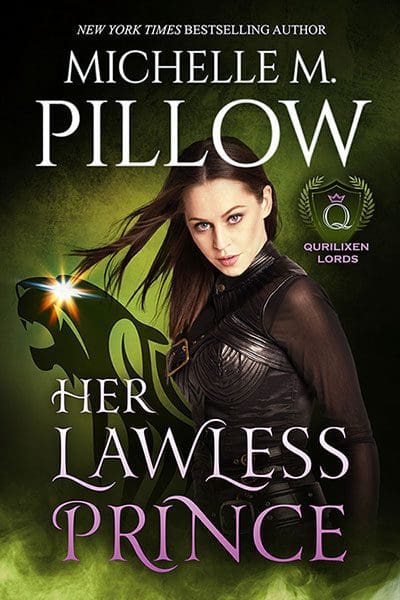 This fearless cat-shifter never imagined she'd become the prey.
From NY Times & USA TODAY Bestselling Author, Michelle M. Pillow, a fantasy science fiction romance!
Cat-shifter Payton refuses to be tamed by any man.
Being the adult daughter of the fiercest shifter commander on the planet does NOT have its perks. Add to that the fact that she's also a princess, and Payton has spent most of her life besting the over-protective palace guards to enjoy moments of wild freedom.
She never imagined she'd need those skills to escape with her life.
When a mysterious stranger arrives spouting conspiracies about her people's future, she's sure he needs a one-way trip to medical supervision. But the infuriatingly seductive outlaw knows things about her he shouldn't–intimate things, embarrassing things. And when one of his warnings turns real and takes them captive, Payton is made a believer. She only hopes it's not too late to save her people from extinction.
A Qurilixen World Novel
Author Note: This is the daughter of the Lords of the Var®: The Bound Prince's Falke and Samantha, but can be read as a standalone.
Click Preferred Format Below For Buy Links:
Print Buy Links
Paperback
Amazon
Book Depository
BAM

Hardback
Amazon
Book Depository
BAM
Audiobook Buy Links
Audible US
Audible UK
iTunes
Amazon Audio
| | | |
| --- | --- | --- |
| Print Pages | Hours to Read | Total Words |
| | | |
Original Copyright Release Date: 2023
CW: Michelle M. Pillow's books contain adult subject matter, graphic violence, and are not suitable for all audiences. 
Book Heal Levels: Spicy
Tropes:
Fated Mates
Different Worlds, Rich Poor, Forbidden Love
Nobility & Royalty
Cat Shifter
Forced Proximity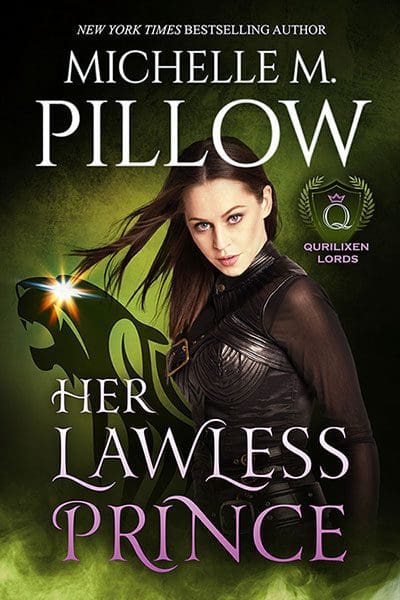 Duty binds these dragonshifter and catshifter royals. With all that is happening in their land, the upcoming shifter mating ceremony is the least of their concerns. But when destiny comes calling, their fates are sealed.
This series is part of the Qurilixen World.
Her Lawless Prince
More Coming Soon