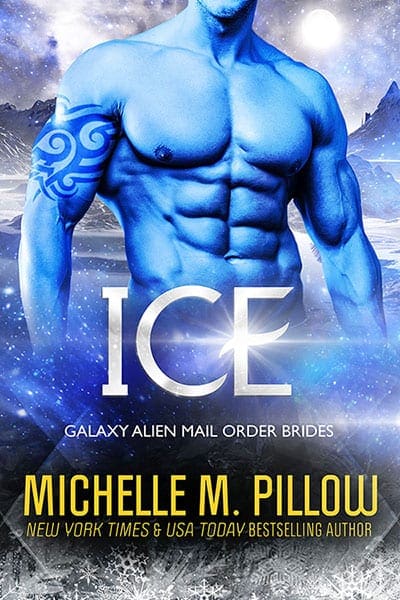 She's hot. She's sexy. She's everything a lonely alien could want… except for the part where she captures him and puts him in a cage.
Alpha male alien Izotz (aka Ice Storm Chaos) isn't one for space exploration. He finds enough action fighting for survival on his frozen tundra of a home world. When the promises of Galaxy Alien Mail Order Brides tempt his brothers into signing up for a trip to Earth, he's hard-pressed to say no to the fantasy. Not many remain on the planet of Sintaz, and this may be his only chance to find a mate to warm the freezing nights. What he hadn't planned on was the fact the woman of his dreams would want to capture him and put him in a cage.
When Elle took the mercenary job hunting UFOs, she thought it would be an easy paycheck from an eccentric, crazy man. Little did she know extraterrestrials were real and freaking sexy to boot. If she can ignore the blue skin, surely this hunky alien can overlook the fact she's the reason he's now her boss' science experiment.
A Qurilixen World Novella
Click Preferred Format Below For Buy Links:
★★★★★
5 Stars! "Alien hottie. Check. Funny. Check. Sexy. Double Check. Soooooooo GOOD! Get it."
★★★★★
5 Stars! "Intrigue, adventure, romance and humor!"
★★★★★
5 Stars! "Another funny, sexy tale of hot aliens from rockstar Michelle M. Pillow! The Intergalactic Dating Agency strikes again! (And this time he's BLUE!)"
| | | |
| --- | --- | --- |
| Print Pages | Hours to Read | Total Words |
| 216 | 3 – 4 Hours | 32K |
Original Copyright Release Date: 2018/09/25
CW: Michelle M. Pillow's books contain adult subject matter, graphic violence, and are not suitable for all audiences. 
Book Heal Levels: Spicy
Genre:
Romantic Comedy

Alien Romance
Tropes:
Aliens visiting Earth

Blue Aliens

Mail Order Brides / Matchmaker

Different Worlds

Love at First Sight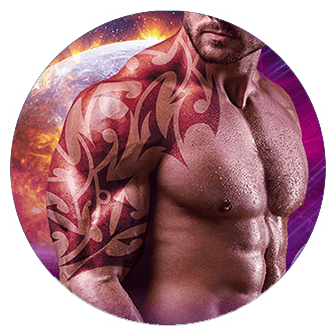 5 Stars! "I never miss a Michelle M Pillow novel!" – Gena Showalter, NYT & USAT bestselling author (2020)
5 Stars! "Love these novellas! Such a fun twist on alien mail order!" – Tana Stone, sci-fi romance author (2020)
"This was well written and the author does a great job at worldbuilding. I was laughing from the very first chapter and excited to see it all blow up in their face lol. Lovers of alien romance will love this short story." LaSasha Flame, author of dark romance (2021)