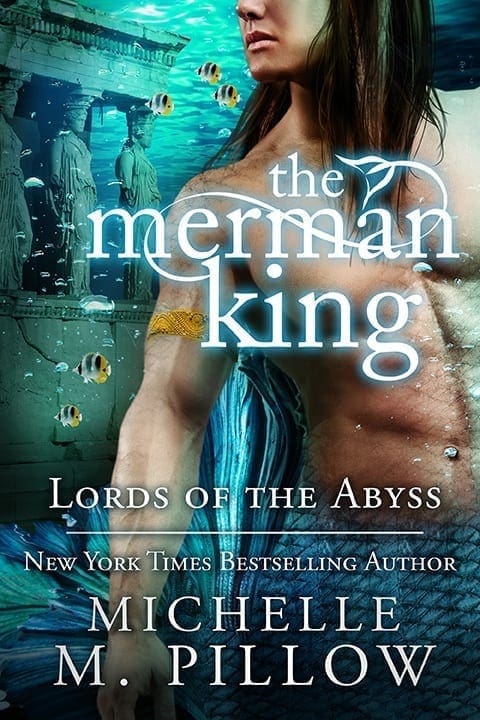 Lucius, King of the Mermen, and ruler of the city of Atlantes, shoulders the guilt for his people's curse. After being trapped under the sea for two millennia, the time has come for his people to possibly surface and breathe air. He's ready to be the first to test the theory, but things do not go as expected when a captivating beauty seemingly falls into his lap—and his ocean.
Is Olivette a present from the gods, or a warning to stay punished beneath the waves where his people belong?
Paranormal Mermaid & Merman Shapeshifter Underwater Fantasy Romance
Click Preferred Format Below For Buy Links:
★★★★★
5 Stars! "From the depth of the ocean comes this intriguing story about a near drowning, mermen, the lost Atlantes, murder, destruction and so much more."
★★★★★
5 Stars! "Fun merman romance. Cursed by the gods, the people of Atlantes were destined to live under the sea for eternity. However, with recent discoveries king Lucius hopes to change that, but things do not always go as planned."
★★★★★
5 Stars! "I love this entire series, and this latest is a story I've been waiting for. As well-constructed as the others are, this one outshines them. A quick read because I couldn't put it down.
| | | |
| --- | --- | --- |
| Print Pages | Hours to Read | Total Words |
| 182 | 3 – 4 Hours | 32K |
Original Copyright Release Date: 2018/03/06
CW: Michelle M. Pillow's books contain adult subject matter, graphic violence, and are not suitable for all audiences. 
Book Heal Levels: Spicy Carnal
Genre:
Rescue Romance
Romantic Comedy
Tropes:
Fated Mates, Alpha Hero

Different Worlds, Myths, Gods and Goddess, Curse

Nobility & Royalty

Merman, Mermaid
Woman in Peril, Damsel in Distress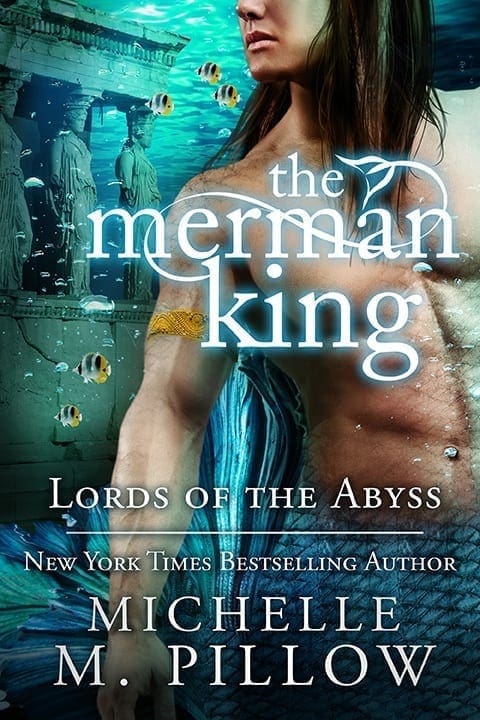 Welcome to the underwater world of Atlantes!
A paranormal merman, mermaid romance series by NYT and USAT Bestselling Author Michelle M. Pillow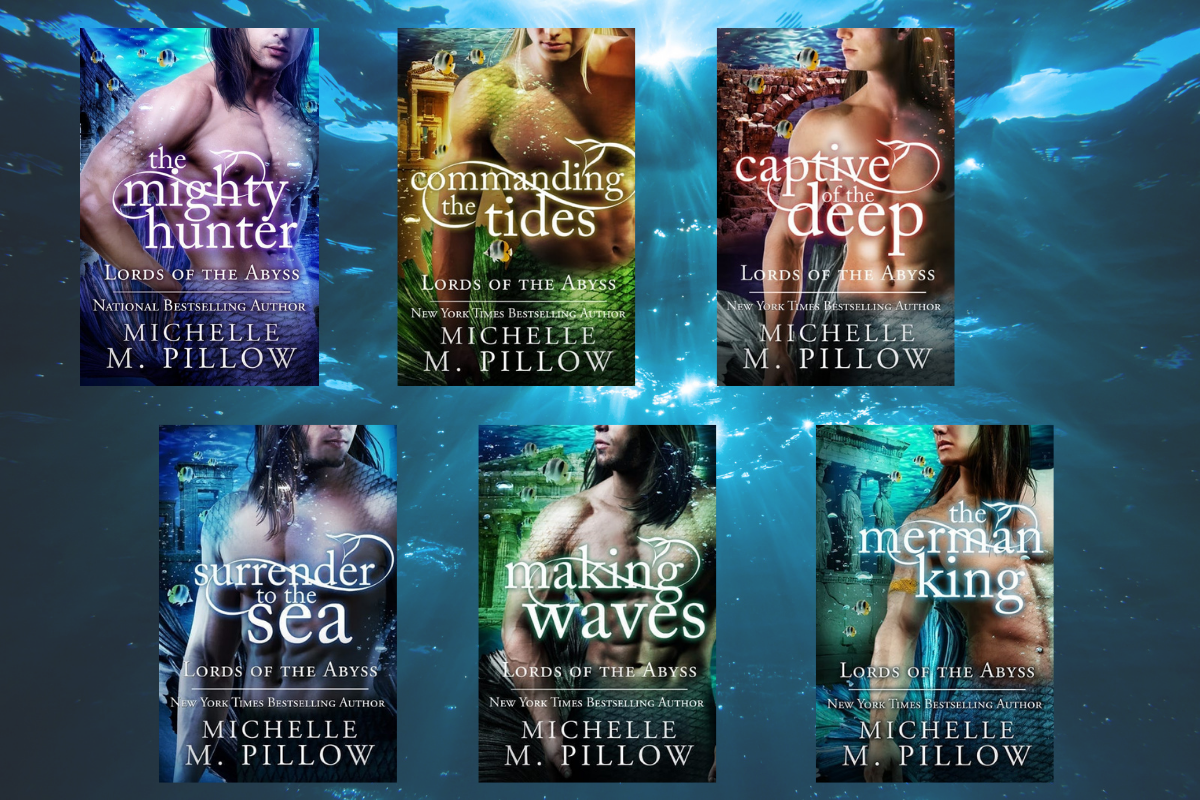 5 Stars! "Epic ending to a fantastic series. Love it!" Lisa C, Bookbub (2021)
5 Stars! "From the depth of the ocean comes this intriguing story about a near drowning, mermen, the lost Atlantes, murder, destruction and so much more." Mary C, Bookbub (2021)
5 Stars! "Fantastic book and what a surprise ending!!" Nancy, Bookbub (2021)
5 Stars! "Fun merman romance. Cursed by the gods, the people of Atlantes were destined to live under the sea for eternity. However, with recent discoveries king Lucius hopes to change that, but things do not always go as planned." LittleDuck, Bookbub (2021)
5 stars! "I love this entire series, and this latest is a story I've been waiting for. As well-constructed as the others are, this one outshines them. A quick read because I couldn't put it down." Kaede, Amazon
5 stars! "This trapped me from page one. I just planned to check it out–read right through to THE END. I loved every word!" Cheri, Amazon
5 stars! "King Lucius gets his own story!!!!" Jill, Amazon
5 stars! "Lucius and Olivette are a great match…Fab ending to the series!" Nikki B., Amazon