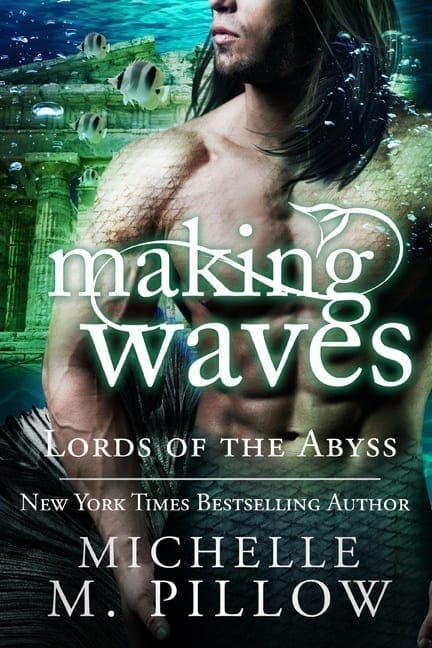 When Demon, a merman tasked with patrolling the ocean for humans in distress, comes across a woman anchored to the bottom of the sea, he's sure his dreams have come true. After all, she's stunning, single, and makes his body burn with need. She's also impetuous, being hunted by his enemies, and seriously conflicted on whether or not he's a good guy. It's his duty to not only protect her, but to win her heart—because this lonely merman is sure she's the one for him. Now he just has to convince her.
Paranormal Mermaid & Merman Shapeshifter Underwater Fantasy Romance
Click Preferred Format Below For Buy Links:
★★★★★
5 Stars! "I love the world building and the work Ms. Pillow put into developing the myth and history of her people. Everything has an explanation, and the story is crafted with such care that you can't help but be drawn in."
★★★★★
5 Stars! "This is an entertaining paranormal romance involving mermen and mermaids. The world building is incredible as is the mythology and the storyline just pulls you in. It's a short but sweet love story with action, adventure and romance…"
★★★★★
5 Stars! "I love these merman and mermaid stories and look forward to each one. Great characters…"
| | | |
| --- | --- | --- |
| Print Pages | Hours to Read | Total Words |
| 150 | 2 – 3 Hours | 22K |
Original Copyright Release Date: 2018/02/06
CW: Michelle M. Pillow's books contain adult subject matter, graphic violence, and are not suitable for all audiences. 
Book Heal Levels: Spicy Carnal
Genre:
Rescue Romance
Romantic Comedy
Tropes:
Fated Mates, Alpha Hero

Different Worlds, Myths, Gods and Goddess, Curse

Nobility & Royalty

Merman, Mermaid
Woman in Peril, Damsel in Distress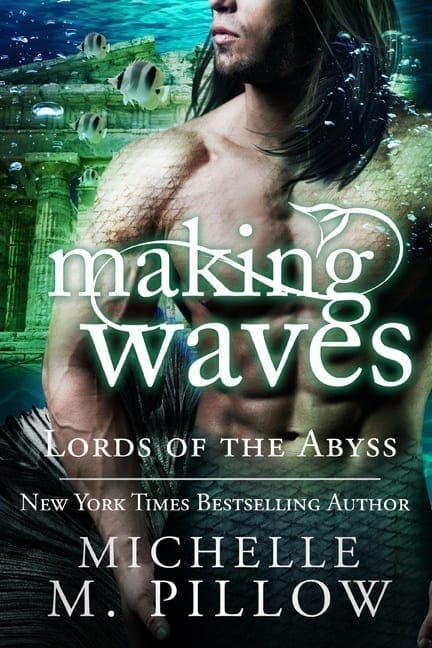 Welcome to the underwater world of Atlantes!
A paranormal merman, mermaid romance series by NYT and USAT Bestselling Author Michelle M. Pillow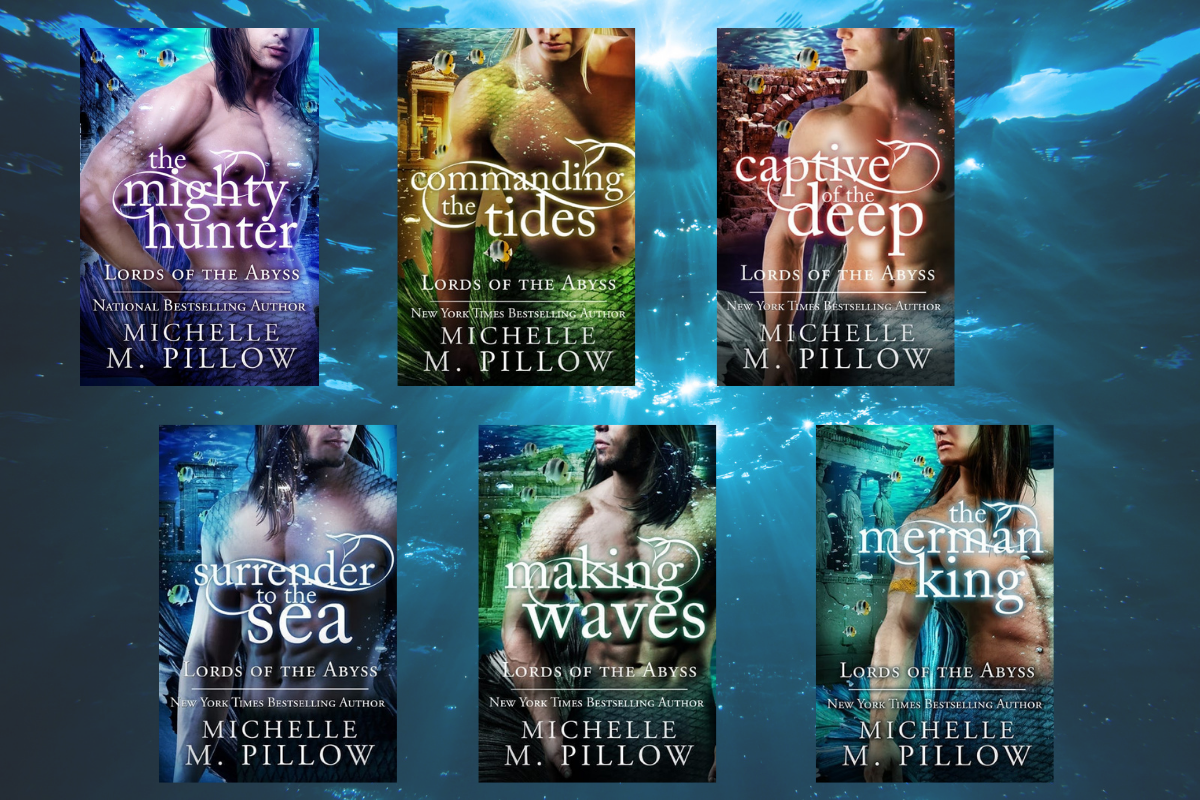 5 Stars! "Enjoyable adventure series that l find quite entertaining." Jennine, Bookbub (2021)
5 Stars! "I love these merman and mermaid stories and look forward to each one. Great characters…" A Kepple, Bookbub (2021)
5 Stars! "This is an entertaining paranormal romance involving mermen and mermaids. The world building is incredible as is the mythology and the storyline just pulls you in. It's a short but sweet love story with action, adventure and romance…" Deborah Eyre, Bookbub (2021)
5 Stars! "I love the world building and the work Ms. Pillow put into developing the myth and history of her people. Everything has an explanation, and the story is crafted with such care that you can't help but be drawn in." Kaede, Amazon
5 Stars! "Fall For a Demon – It'll Change Your View!" Jeanna Mead, Amazon
5 Stars! "I highly recommend it." Melissa Powell, Amazon
5 Stars! "I have loved every last Lords of Abyss novel and this one was no exception." Deja, Amazon