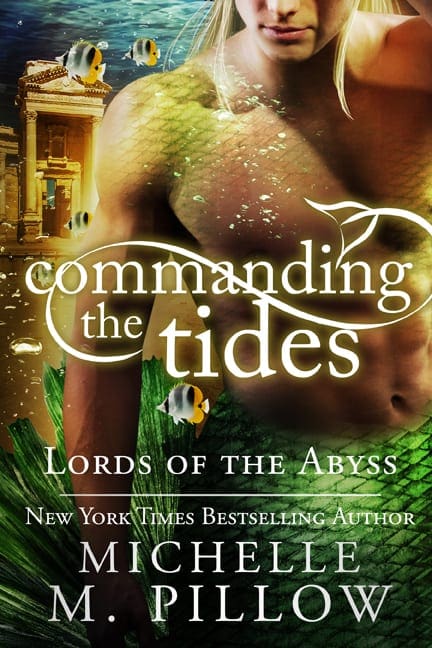 From the first moment he saw her, she had command over this merman's heart.
Merman Iason doesn't understand why the woman he's trying to rescue seems insistent he save anyone but her. Duty bound to save whoever he can, he takes her to Atlantes, his home beneath the waves. But a watery grave isn't the only thing threatening his new charge's life. To try and save her from a mortal illness would mean possible disgrace and being banned from ever swimming in the ocean again. But what else can he do? From the first moment he saw her, she had command over his heart.
Paranormal Mermaid & Merman Shapeshifter Underwater Fantasy Romance
Click Preferred Format Below For Buy Links:
"Serious merman falls for human woman. I love mermaid stories and getting to read the flip side of the men is a treat. The whole series is a fun read." 
★★★★★
5 Stars! "This story was right mix of hot and romantic. Iason is the type of guy any woman would fall for! Michelle was created a wonderful under water world. This story has some great twists and surprises along with a queen you will love to hate lol. I sooooo can't wait to read the next book in this series wow. enthralling from start to finish."
★★★★★
5 Stars! "Steamy merman and great story."
| | | |
| --- | --- | --- |
| Print Pages | Hours to Read | Total Words |
| 316 | 4 – 5 Hours | 53K |
Original Copyright Release Date: 2007/05/01
CW: Michelle M. Pillow's books contain adult subject matter, graphic violence, and are not suitable for all audiences. 
Book Heal Levels: Spicy Carnal
Tropes:
Fated Mates, Alpha Hero

Different Worlds, Myths, Gods and Goddess, Curse

Nobility & Royalty

Merman, Mermaid
Woman in Peril, Damsel in Distress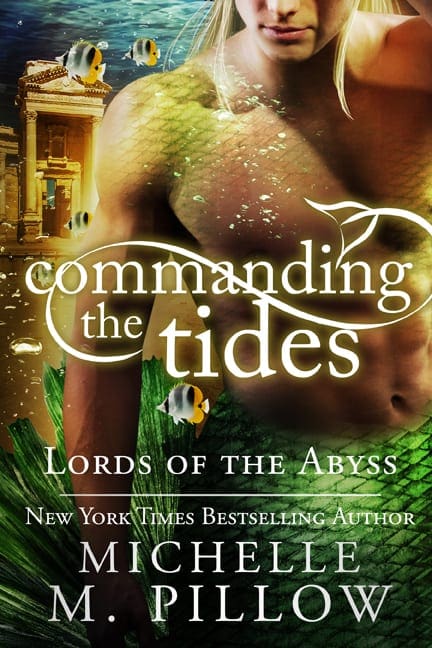 Welcome to the underwater world of Atlantes!
A paranormal merman, mermaid romance series by NYT and USAT Bestselling Author Michelle M. Pillow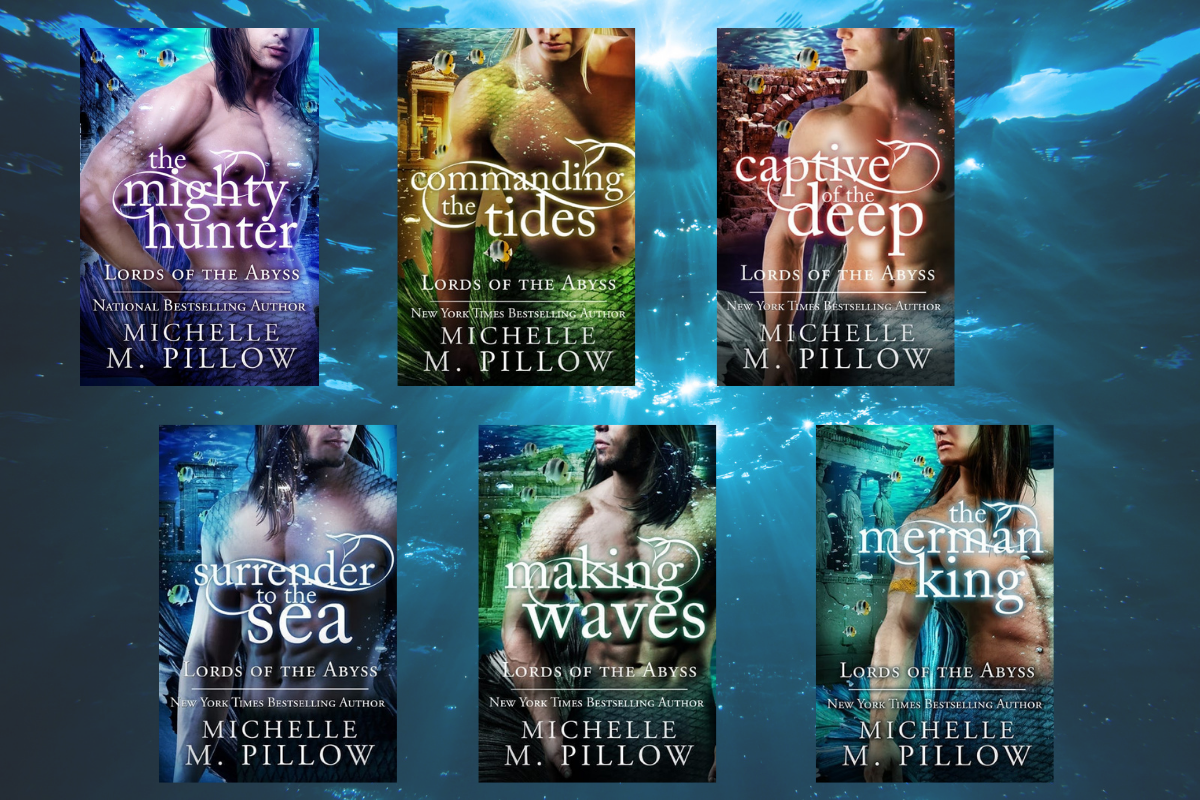 5 Stars! "Five stars! All around." Nonfiction Author, Qat Wanders, Bookbub (2020)
5 Stars! "Steamy merman and great story." A Kepple, Bookbub (2021)
"Serious merman falls for human woman. I love mermaid stories and getting to read the flip side of the men is a treat. The whole series is a fun read." Bridget Blackwood, Bookbub (2021)
5 Stars! "Like all of Michelle Pillows book, it's a keeper, steamy and has memorable players." Cheri, Goodreads
5 Stars! "This story was right mix of hot and romantic. Iason is the type of guy any woman would fall for! Michelle was created a wonderful under water world. This story has some great twists and surprises along with a queen you will love to hate lol. I sooooo can't wait to read the next book in this series wow. enthralling from start to finish." Pam Louis, Bookbub
5 Stars! "If your ship crashes and you're lucky, one of the millennia old Merr dudes will gill breathe you down to the secret world of Atlantis." Lesley, Goodreads