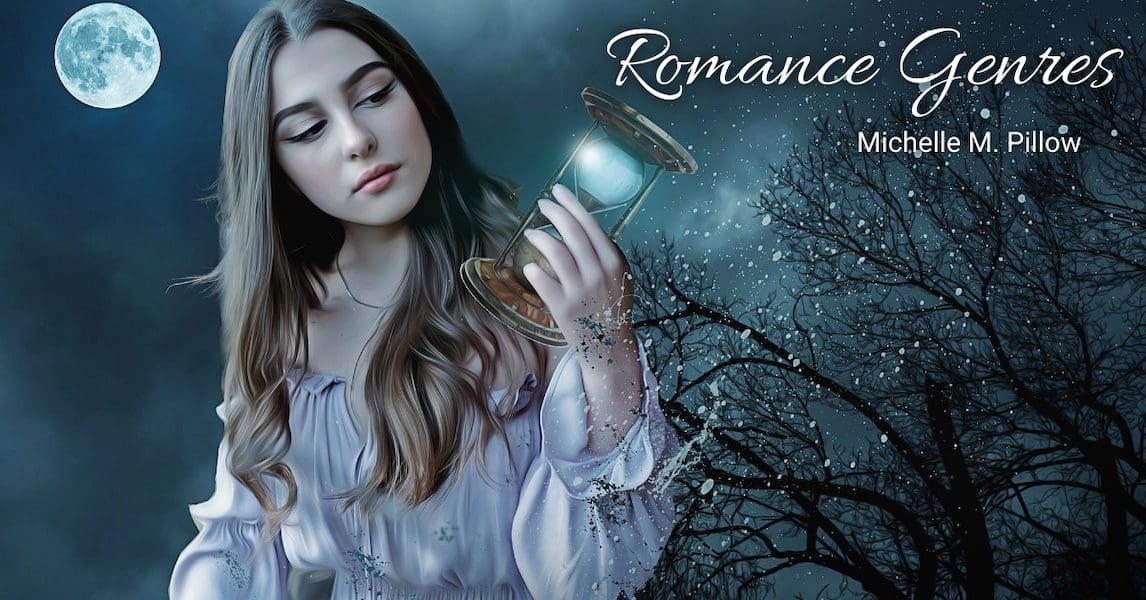 Sci-fi romance, also known as science fiction romance, is a captivating genre of literature that combines elements of science fiction and romance to create intriguing narratives set in futuristic or speculative worlds. It intertwines the thrilling aspects of sci-fi, such as advanced technology, space exploration, time travel, or extraterrestrial encounters, with the emotional development and complexities of romantic relationships.
In sci-fi romance books, readers are transported to imaginative realms where love blossoms amidst the backdrop of dazzling technologies, otherworldly settings, and extraordinary circumstances. These stories delve into the intersection between human connections and the vastness of the universe. They explore themes such as star-crossed lovers fighting against societal barriers or individuals finding love while navigating through intergalactic conflicts.
Sci-fi romance novels offer readers a unique blend of escapism and emotional depth. They provide an engaging mix of adventure and passion, capturing our imagination by presenting futuristic possibilities while celebrating the universal power and vulnerability of love. Whether it's an epic tale set in a dystopian future or a heartwarming story aboard a starship traversing across galaxies, sci-fi romance books ignite our sense of wonder and fuel our desire for both intellectual stimulation and heartfelt connection.
Science Fiction Romance Genres
Adventure, AI, Alien Invasion, Alien-Human, Alternate History, Bio-Punk, Clones/Replicants, Colonization, Cyberpunk, Cyborg, Dystopian, Exploration, First Contact, Galactic Empire, Genetic Engineering, Hard Science Fiction, Humorous, Military, Nanopunk, Parallel Universe/Multiverse, Post-Apocalyptic, Robot, Space Opera, Steampunk, Time Travel, Virtual Reality
What are the elements that make sci-fi romance books compelling? 
1. Unique Setting: Sci-fi romances often take place in futuristic or alternate worlds, allowing readers to escape into a realm of imagination. The setting should be well-developed, with intriguing technology, otherworldly landscapes, or even a dystopian society.
2. Strong Characters: Compelling characters are crucial to any romance story. In sci-fi romances, protagonists should possess depth and complexity, navigating both the challenges of their relationship and the intricacies of the sci-fi elements involved. Readers should be able to connect with their struggles and root for their love.
3. Blend of Genres: A successful sci-fi romance combines elements from both genres seamlessly. It smoothly integrates science fiction elements (technology, space exploration, time travel) with a central romantic plotline. Finding a balance between developing the romantic relationship and exploring the science fiction aspects is key.
4. High Stakes: Engaging conflicts heighten tension in any story. In sci-fi romances, these conflicts may involve saving humanity from an alien invasion, battling against oppressive regimes, or preventing disastrous technological consequences. The high stakes add excitement to both the romantic relationship and the broader science fiction narrative.
5. Themes of Love and Identity: Sci-fi romances often explore themes of love transcending boundaries such as time, space, or species. They raise thought-provoking questions about what it means to be human and how love can overcome seemingly insurmountable obstacles.
Now that we have explored these important elements, here are some highly recommended bestselling sci-fi romance books:
NYT Bestselling Author Michelle M. Pillow
In a world where dragons and destiny collide, Grier finds himself torn between his fiery passion for Salena and the perilous consequences it may bring. As a dragon yearning for love, Grier knows that his connection with Salena could fulfill all his desires. However, choosing to pursue this love affair might endanger the very existence he is fighting to protect.
As forces beyond their control threaten their budding romance, Grier must confront the ultimate dilemma: Is the intense love he shares with Salena worth sacrificing everything he holds dear? Thrust into a heart-wrenching quest for love and duty, Grier will face difficult choices that have the power to shape not only his own destiny but also the fate of what lies ahead.
The Time Traveler's Wife by Audrey Niffenegger
Time Travel Science Fiction
A most untraditional love story, this is the celebrated tale of Henry DeTamble, a dashing, adventuresome librarian who inadvertently travels through time, and Clare Abshire, an artist whose life takes a natural sequential course. Henry and Clare's passionate affair endures across a sea of time and captures them in an impossibly romantic trap that tests the strength of fate and basks in the bonds of love. "Niffenegger's inventive and poignant writing is well worth a trip" (Entertainment Weekly).
The Long Way to a Small, Angry Planet by Becky Chambers
The acclaimed modern science fiction masterpiece, Hugo Award winner for Best Series!
Follow a motley crew on an exciting journey through space—and one adventurous young explorer who discovers the meaning of family in the far reaches of the universe—in this light-hearted debut space opera from a rising sci-fi star.
Rosemary Harper doesn't expect much when she joins the crew of the aging Wayfarer. While the patched-up ship has seen better days, it offers her a bed, a chance to explore the far-off corners of the galaxy, and most importantly, some distance from her past. An introspective young woman who learned early to keep to herself, she's never met anyone remotely like the ship's diverse crew, including Sissix, the exotic reptilian pilot, chatty engineers Kizzy and Jenks who keep the ship running, and Ashby, their noble captain.
Life aboard the Wayfarer is chaotic and crazy—exactly what Rosemary wants. It's also about to get extremely dangerous when the crew is offered the job of a lifetime. Tunneling wormholes through space to a distant planet is definitely lucrative and will keep them comfortable for years. But risking her life wasn't part of the plan. In the far reaches of deep space, the tiny Wayfarer crew will confront a host of unexpected mishaps and thrilling adventures that force them to depend on each other. To survive, Rosemary's got to learn how to rely on this assortment of oddballs—an experience that teaches her about love and trust, and that having a family isn't necessarily the worst thing in the universe.
The Savage King (Lords of the Var) by Michelle M. Pillow

Futuristic Paranormal Sci-Fi Romance
Cat-shifting King Kirill faces a dilemma: fulfilling his duty to his people or indulging in undeniable passion with Ulyssa, an alluring undercover agent. With over 1,000 five-star ratings on Goodreads, this book is sure to captivate readers.
Cinder (The Lunar Chronicles)
by Marissa Meyer
Humans and androids crowd the raucous streets of New Beijing. A deadly plague ravages the population. From space, a ruthless lunar people watch, waiting to make their move. No one knows that Earth's fate hinges on one girl. . . .
Cinder, a gifted mechanic, is a cyborg. She's a second-class citizen with a mysterious past, reviled by her stepmother and blamed for her stepsister's illness. But when her life becomes intertwined with the handsome Prince Kai's, she suddenly finds herself at the center of an intergalactic struggle, and a forbidden attraction. Caught between duty and freedom, loyalty and betrayal, she must uncover secrets about her past in order to protect her world's future.
The Host by Stephenie Meyer

Sci-Fi Thriller Romance
Humans and androids crowd the raucous streets of New Beijing. A deadly plague ravages the population. From space, a ruthless lunar people watch, waiting to make their move. No one knows that Earth's fate hinges on one girl. . . .
Cinder, a gifted mechanic, is a cyborg. She's a second-class citizen with a mysterious past, reviled by her stepmother and blamed for her stepsister's illness. But when her life becomes intertwined with the handsome Prince Kai's, she suddenly finds herself at the center of an intergalactic struggle, and a forbidden attraction. Caught between duty and freedom, loyalty and betrayal, she must uncover secrets about her past in order to protect her world's future.
Sci-Fi Space Opera Romance
These space pirates sail the high skies looking for adventure, and a woman to end their curse.
Psychic empath and space pirate, Evan Cormier is obsessed with decoding an ominous premonition about his future. When a fellow crewman angered a spirit, the vengeful entity took her wrath out on everyone in the vicinity. Evan happened to be one of them. He's now facing a future in which he'll be forever alone.
Lady Josselyn of the House of Craven has been betrayed. With her home world on a Florencian moon under attack and her family dead, she finds herself at the mercy of the one who deceived them. There is only one thing left to do—die with honor. But before she can join her family in the afterlife, she must first avenge all that she held dear. Falling in love with a pirate was never in the plan. Evan and his thieving crewmates might have delayed her fate, but they can't stop destiny.
From NY Times & USA TODAY Bestselling Author, Michelle M. Pillow, a space adventure romance!
Ready Player One by Ernest Cline
Intergalactic Sci-Fi Romance
A world at stake. A quest for the ultimate prize. Are you ready?
In the year 2045, reality is an ugly place. The only time Wade Watts really feels alive is when he's jacked into the OASIS, a vast virtual world where most of humanity spends their days.
When the eccentric creator of the OASIS dies, he leaves behind a series of fiendish puzzles, based on his obsession with the pop culture of decades past. Whoever is first to solve them will inherit his vast fortune—and control of the OASIS itself.
Then Wade cracks the first clue. Suddenly he's beset by rivals who'll kill to take this prize. The race is on—and the only way to survive is to win.
She's hot. She's sexy. She's everything a lonely alien could want… except for the part where she captures him and puts him in a cage.
5 Stars! "Another funny, sexy tale of hot aliens from rockstar Michelle M. Pillow! The Intergalactic Dating Agency strikes again! (And this time he's BLUE!)" – Tasha Black, USA Today bestselling author
Ice Planet Barbarians by Ruby Dixon
You'd think being abducted by aliens would be the worst thing that could happen to me. And you'd be wrong. Because now, the aliens are having ship trouble, and they've left their cargo of human women – including me – on an ice planet. And the only native inhabitant I've met? He's big, horned, blue, and really, really has a thing for me…
Portal Warriors: The Complete Divinity Warriors Series by Michelle M. Pillow
In a land forever at war, meeting women is the last thing they can think about, so what's a lonely alpha warrior to do?
Alternate Reality/Parallel Universe Romance by NYT Bestseller, Michelle M. Pillow
Finding his Goddess: Kindred Tales by Evangeline Anderson
Lucy thinks the huge Monstrum warrior, T'zaren is a grumpy stick-in-the-mud.
T'zaren disapproves of the curvy little human female's light-hearted view of life.
But when they have to go on a mission together as Lady and manservant and T'zaren had to serve her in some extremely intimate ways, will they change their minds? And will T'zaren ever succeed in…Finding his Goddess? To find out you'll have to read this Enemies to Lovers, Grump and Sunshine, Fake Dating, Hot Alien Warrior Romance!
Sevan (Interstellar Alphas) by Mandy M. Roth
Destiny lies along an uncharted course… Commission Captain and special operative Sevan Vasil has enough problems without the strange dreams that seem to be his mind's version of a cruel joke. No woman could be that perfect…except perhaps his fated mate. No human or alien alive would dare answer a lion-shifter's call. Not with the state of unrest and anti-supernatural movement in the universe. When the raven-haired beauty who invaded his dreams appears on his communication screen, he knows everything is changing, and maybe destiny is on his side. And just maybe, she is his mate. He just needs to find a way to keep her safe on her own planet before he can keep her for eternity.
Heartless by Grace Goodwin
My destiny is not to claim a female, to have a family, to be rendered helpless by love.
Warrior. Doctor. Spy. I am Commander Helion, a heartless terror, relentless and unforgiving. Merciless.
Despite this, I am matched. A beautiful human female is now mine. Despite my warnings, she is determined to leave her mark on me, body and soul.
Honor demands I resist. I tell her the truth. I will not place a mating collar around her neck. I cannot protect her—especially from me—my choices—the horrors I face every day.
One moment of weakness and she gets under my skin, makes me want things I cannot have. She is everything I am not—and the most dangerous creature I have ever faced.
Claiming her—keeping her—is not possible with my pivotal role in this never-ending war. There is no place in my duties for desire. For need. Too many innocents count on me for protection. Too many lives are at stake, including hers.
The enemy is always ready and waiting, but I never expected her to be among them.
For the first time in my hardened life, I question my sanity. My dark soul. I begin to understand exactly what my enemies have stolen from me—and realize there is no limit to what a heartless warrior will sacrifice for love.
These books encapsulate the essence of sci-fi romance and have gained popularity for their captivating stories and memorable characters. Each one offers a unique blend of science fiction and romance that will keep readers enthralled.

In this article: science fiction romance, speculative fiction, sci-fi romance, bestsellers, compelling elements, futuristic love stories, interstellar relationships, romantic adventures, space romance, epic love stories.
Views of the article writer do not necessarily reflect the views of the author, who may or may not have read the books mentioned.