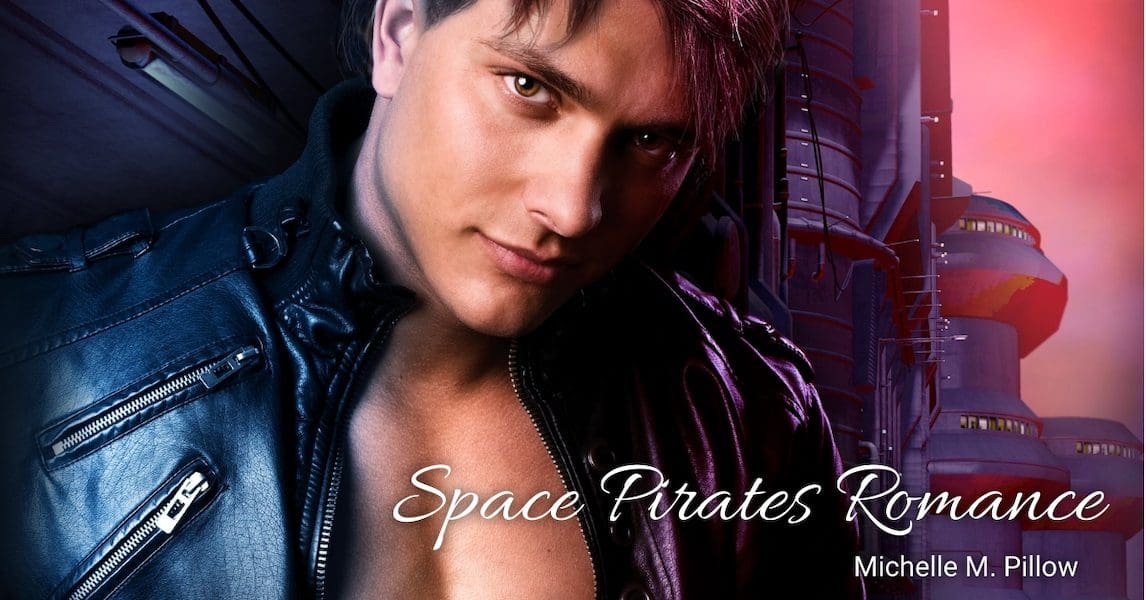 What is Space Pirate Romance?
Space Pirate Romance is a unique form of storytelling that combines the genres of science fiction, fantasy and romance. It often takes place in outer space, where the protagonists are pirates who explore distant galaxies and planets. These tales typically involve futuristic technology, thrilling action sequences and passionate love stories between two brave adventurers.
The rich worldbuilding behind Space Pirate Romance allows authors to create imaginative settings and characters that draw readers into their stories. This genre has become increasingly popular as more people have begun exploring different types of literature. As its popularity continues to rise, it's likely that many more books will be published in this genre in the coming years.
Whether you're looking for an adrenaline-filled adventure or a heartwarming tale of two star-crossed lovers, Space Pirate Romance offers something for everyone. So why not see what all the fuss is about?
Here is a list of some of the best sci-fi romance space pirate books on the market!
Space Pirate Romance Reading List
Sci-fi Space Opera Romance
5 Cursed Pirates and Each With Only 1 Chance to Find Love – These space pirates sail the high skies looking for adventure and a woman who can end their curse.
His Frost Maiden is book one of the Space Lords Series by NYT Bestseller Michelle M. Pillow, part of the Qurilixen World.
Reviews have praised Space Pirates Romance for its witty dialogue, action-packed plot, and complex characters.
The Corsair's Captive by Ruby Dixon
Sci-fi Space Romance
A pirate doesn't ask for permission – he takes.
Ruby Dixon is a star of sci-fi romances. Most readers will be familiar with her Ice Planet Barbarians. 
Sci-fi Space Opera Romance
His Fire Maiden is part of the Space Lords series.
When the woman of his dreams comes gunning for his crew, the fiery maiden leaves him no choice but to show just how naughty his demon can be.
Space Pirates' Bounty by Reagan Hawk
Sexier Sci-fi Alien Romance, Strength in Numbers series
Lucia's life is about to take an intriguing turn. Scheduled to become the head concubine for a sadistic master, her only hope of freedom lies in the the hands of space pirates!
Space Pirate's Treasure by Lynnea Lee
Sexier Sci-fi Alien Romance, Tallean Mates series
About the book: That black-haired human beauty on the stage? She's mine. She just doesn't know it yet. I can't afford her, and I'll never pay for a life anyway, so I do what I do best. I orchestrate a plan to "liberate" her from her gilded cage.
Sci-fi Space Opera Romance
His Metal Maiden is part of the Space Lords series.
When a space pirate crew visits her facility, she sneaks onto their ship. Desperate not to be returned to her owners, she strikes a deal with the alluring captain. Pretend to be someone else in exchange for freedom.
Rogue

by Anna Hackett
Sci-fi Romance, Galactic Gladiators series
Abducted by alien slavers and taken to a lawless desert world, the last thing she expects is to be claimed by a handsome alien rogue.

Sci-fi Space Opera Romance
His Earth Maiden is part of the Space Lords series.
Since heroes don't leave a damsel in distress—and despite being outlaw pirates, the crew considers themselves the good guys—Jackson assumes responsibility for the beauty.
Taken to Kor by Elizabeth Stephens
Sci-fi Space Pirate Romance, Xiveri Mates series
Roses are red, violets are blue, Rhork's a psycho and he's a space pirate, too.
Go on an out-of-this-world adventure with a four-armed alien and a human heroine!
Sci-fi Space Opera Romance
His Woodland Maiden is part of the Space Lords series.
Space Pirate Rick Hayes sails the high skies searching for mischief. It looks like she finally found him.
Space Pirates Romance is a thrilling space opera with action, romance, and even comedy elements. It is a unique story that will keep you turning the pages. I highly recommend Space Pirates Romance to anyone who likes sci-fi or space operas.