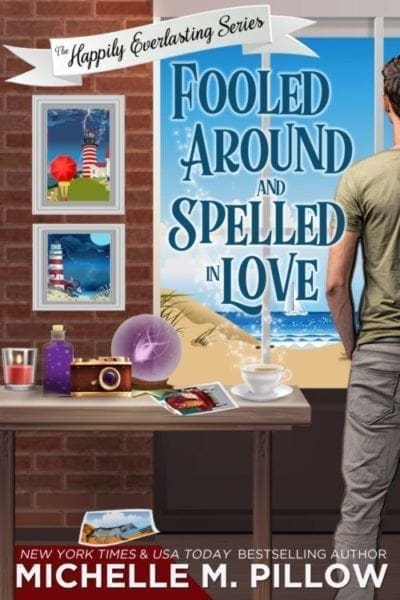 Fooled Around and Spelled in Love
Part of the USA TODAY bestselling series: Happily Everlasting!
Welcome to Everlasting, Maine, where there's no such thing as normal.
Anna Crawford is well aware her town is filled with supernaturals, but she isn't exactly willing to embrace her paranormal gifts. Her aunt says she's a witch-in-denial. All Anna wants is to live a quiet "normal" life and run her business, Witch's Brew Coffee Shop and Bakery. But everything is about to be turned upside down the moment Jackson Argent walks into her life.
Jackson isn't sure why he agreed to come back to his boyhood home of Everlasting. It's like a spell was cast and he couldn't say no. Covering the Cranberry Festival isn't exactly the hard-hitting news this reporter is used to. But when a local death is ruled an accident, and the police aren't interested in investigating, he takes it upon himself to get to the bottom of the mystery. To do that, he'll need to enlist the help of the beautiful coffee shop owner.
It soon becomes apparent things are not what they seem and more than coffee is brewing in Everlasting.
*Books in The Happily Everlasting Series can be read in ANY order!
Happy Reading!
Click Preferred Format Below For Buy Links:
★★★★★
5 Stars! "It had romance magic and lots of suspense. I did not know who the killer was until the end and I'm usually pretty good at figuring it out which was a plus for me."
★★★★★
5 Stars! "A wonderful magical intriguing and enjoyable read!"
★★★★★
5 Stars! "This was filled with mysteries, twists, romance, humor, and danger. This was fantastic! I absolutely love the build up and the magical aspect of this book. Michelle, I absolutely love all your books! I cannot wait to read more and more from you!"
| | | |
| --- | --- | --- |
| Print Pages | Hours to Read | Total Words |
| 230 | 5 – 6 Hours | 61K |
 Original Copyright Release Date: 2017/10/24
Happily Everlasting series:
1. Fooled Around and Spelled in Love
(Un)Lucky Valley series:
3. Better Haunts and Garden Gnomes
Reader notes: 
The Happily Everlasting series was a group book project with authors Jana DeLeon, Mandy M. Roth, Michelle M. Pillow, and Kirsten Painter. Each book was a standalone and do not have to be read in order. 
The (Un)Lucky Valley series is by Michelle M. Pillow. Did her character Aunt Polly tickle your funny bone in Fooled Around and Spelled in Love, and Curses and Cupcakes? If so, just wait until you read the next crazy adventure Aunt Polly has up her sleeve.
CW: These cozy mysteries are considered clean romance, as in there are no sexy times happening on the page. There is mild violence and themes, deaths, and neglectful parents, things like that. These cozy mysteries are going to be the sweetest of Michelle's books. You want something sexier and more graphic, try her other series. 
Book Heal Levels: Sweet / Clean (No sexy times), Closed Door
Tropes:
Murder Mystery

Aunt Polly. Hey, we think she deserves her own category.

Ghosts, Demons, Magic, Garden Gnomes, Curses, Witches

Amateur Sleuth, Woman Sleuth, Culinary Cozy Mystery
Photographer, Reporter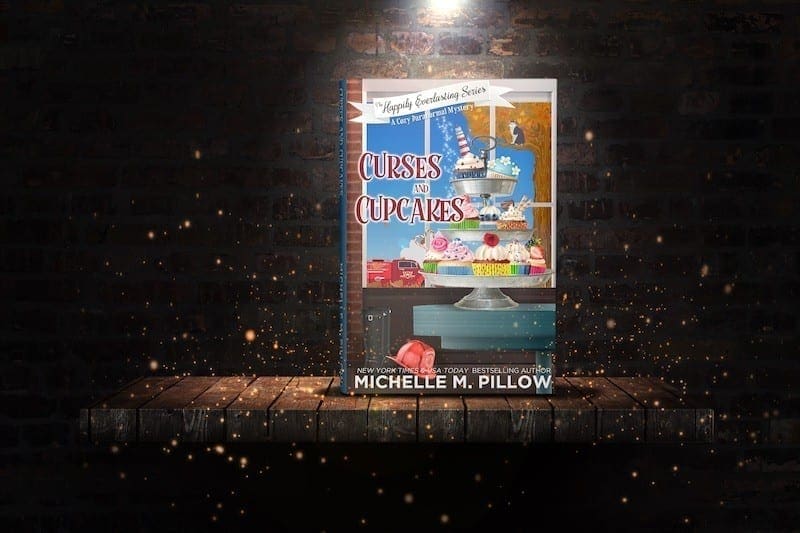 #1 at Amazon, Dec 2020
#1 in Paranormal Ghost Romance
#1 in Werewolves & Shifters Suspense
#1 in Mystery Romance
5 Stars! "A wonderful magical intriguing and enjoyable read!" – F Robin, Bookbub (2021)
5 Stars! "It had romance magic and lots of suspense. I did not know who the killer was until the end and I'm usually pretty good at figuring it out which was a plus for me." – Willow Webster, Bookbub (2021)