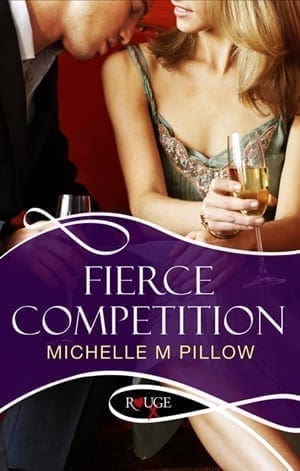 With a dream job, great roommates and a wonderful boyfriend, Jane Williams has everything her heart desires – that is until her vicious social rival, Vanessa, finds out her most humiliating secret and sets about bringing her social world crashing down. When her boyfriend's senator father hears of the scandalous secret, Jane is likely to lose not only the gorgeous Dean but also her hard-earned social credibility.
There's only one way for her to avenge herself: by playing Vanessa at her own game. Vanessa once stole Jane's man, so she is going to do exactly that. But Jane is still in love with Dean. With no social integrity in tact, just how far is she willing to go in order to exact retribution and how much is she willing to risk before she loses it all?
Click Preferred Format Below For Buy Links:
Audiobook Info
This book is not in audio.
5 Stars! 
"I really admired how Ms. Pillow interweaves all these different relationships into the story, but never once was I confused or distracted during the transitions. If you enjoy erotic chick-lit, I highly recommend Fierce Competition."
| | | |
| --- | --- | --- |
| Print Pages | Hours to Read | Total Words |
| 272 |  6-7 Hours | 76 K |
 Original Copyright Release Date: 2006/01
Other Cheek Imprint Standalone Titles
CW: Michelle M. Pillow's books contain adult subject matter, graphic violence, and are not suitable for all audiences. 
Book Heal Levels: Carnal
Genre:
Romantic Comedy
Erotic Romance
CHEEK Imprint
Tropes:
Social Rivals

Not good enough for him
Rich vs Poor
  Random House, Virgin Book Cheek Imprint Titles
Contemporary Romance series by NYT & USAT Bestselling Author Michelle M. Pillow.
These books were part of the Random House / Virgin Books Publishing CHEEK Imprint, a line of sexier, fun, romance titles. The ebooks are printed under the Rouge Imprint.
Other Cheek Imprint Standalone Titles