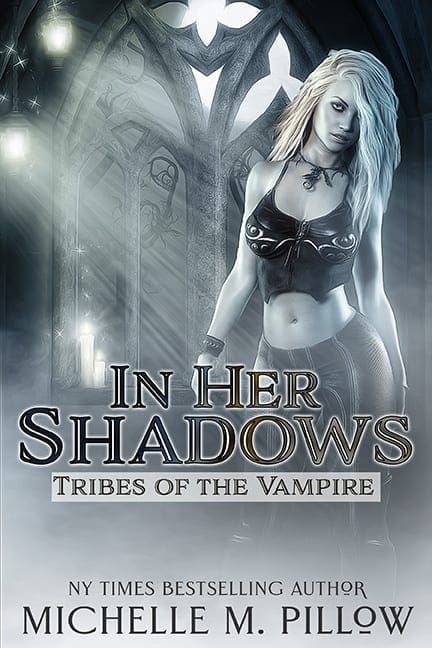 A Tribes of the Vampire Novella
Urban Fantasy Dark Paranormal Vampire Romance
When Olivia was a child, she witnessed the slaying of a pack of vampires and now refuses to tell who did it. Some of the elders of the vampire tribes want her turned. The others just want her dead. The seductive Jaxon may be her only hope for survival. Unfortunately, since he's her vampire guard, she's not sure where his loyalties lie or what he's trying to hide.
This book was previously published in a limited time, multi-author anthology.
Urban Fantasy, Dark Paranormal Vampire Romance
Click Preferred Format Below For Buy Links:
Audiobook Info
This book is not currently in audio.
★★★★★
5 Stars! "Totally enjoyed this series." 
★★★★★
5 Stars! "This book offers the final conclusion to that long-running events of book 2. I do love happy endings and this series does offer that."
★★★★★
5 Stars! "I recommend this read. 5 Thumbs up." 
| | | |
| --- | --- | --- |
| Print Pages | Hours to Read | Total Words |
| 122 | 1 – 2 Hours | 17K |
Original Copyright Release Date: 2016/10/31
CW: Michelle M. Pillow's books contain adult subject matter, graphic violence, and are not suitable for all audiences. 
Book Heal Levels: Spicy Carnal
Tropes:
Dark Vampires who don't sparkle

Different Worlds

Vampire, Antihero, Morally Gray Hero

Bodyguard
Damaged lead finds happily ever after
Destiny brings them together, while powerful and dark vampiric forces conspire to tear them apart.
Dark Paranormal Vampire Urban Fantasy Romance by NYT & USAT Bestselling Author Michelle M. Pillow