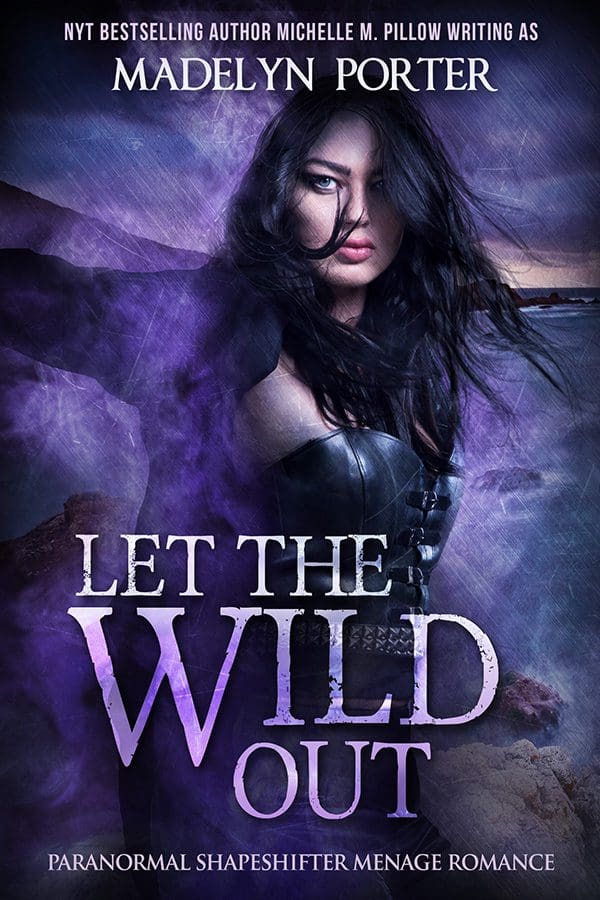 By Michelle M. Pillow w/a Madelyn Porter
Paranormal Shapeshifter Erotic M/F/M Ménage Romance
Rachel Dunne thinks she's safe from the politics of her people by keeping a low profile in America. When she comes face to face with one of the clan chiefs in search of a mate, she's stunned yet incredibly turned on. There is a catch—one queen to two opposing clan chiefs. It's hard enough fighting off the advances of one sizzling hot piece of alpha man-flesh, can she possibly resist two?
This book contains M/F/M Ménage.
Click Preferred Format Below For Buy Links:
★★★★★
5 Stars! "It is always a bonus for me when I can't figure out who the true culprit is. Yes, I had my suspects, but I was never really sure who it actually was."
★★★★★
5 Stars! "I loved this story! It was definitely different than anything else I've ever read. It was well written, entertaining, the sex scenes were good & the story moved very smoothly. I totally recommend this book to everyone!!"
★★★★★
5 Stars! "This book is one of the best I've ever read! I had a hard time putting it down. She writes in a sense that you feel like you there in the book. Great read.
| | | |
| --- | --- | --- |
| Print Pages | Hours to Read | Total Words |
| 312 | 5 – 6 Hours | 56K |
Original Copyright Release Date: 2014/11/10
CW: Michelle M. Pillow's books contain adult subject matter, graphic violence, and are not suitable for all audiences. 
Book Heal Levels: Carnal
Genre:
Menage Romance
Erotic Romance
Tropes:
Shapeshifters
Scottish, English, and American
MFM
Romantic Suspense
"Got to love Royal Politics, NOT!! When two kings go out and kind their queen things get complicated." Monnie, Bookbub (2019)
5 Stars! "It is always a bonus for me when I can't figure out who the true culprit is. Yes, I had my suspects, but I was never really sure who it actually was." S. McKinney, Amazon
5 Stars! "Absolutely love this book, I read it twice. Just because it was that good. I would definitely recommend this book. I love it a lot!!!!!!!" Ramona Kinser, Amazon
5 Stars! "I loved this story! It was definitely different than anything else I've ever read. It was well written, entertaining, the sex scenes were good & the story moved very smoothly. I totally recommend this book to everyone!!" Anacelia, Amazon
5 Stars! "Just a fun read,good humor. Unconventional story line, but enjoyed. Loved the main characters,each had strong points,even some humor. Enjoyed" Richard D. Allen, Amazon
5 Stars! "This book is one of the best I've ever read! I had a hard time putting it down. She writes in a sense that you feel like you there in the book. Great read." Aleisha Hepfer, Amazon