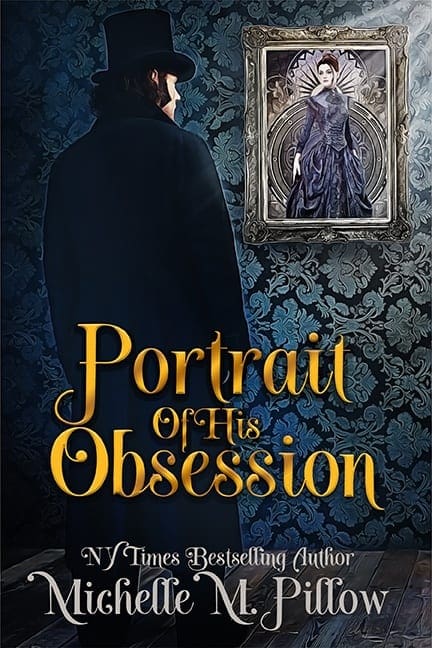 Portrait of His Obsession

"He knew for certain that she belonged forever in his arms, just as he knew she didn't realize it yet." – Portrait of His Obsession
Not all obsessions are bad.
Lord Harrison, Earl of Wrotham, once lived from pleasure to pleasure—until the night he set eyes on his best friend's sister. Surely the beautiful temptress who danced under the moonlight couldn't be the same prim and proper lady of rumor. Instantly smitten, he sets out to tame his roguish ways, molding himself into the kind of man he is sure will please her.  Only then will he get close enough to discover if she has a wild soul like his own, waiting to be released from the constraints of society.
Knowing the earl's reputation as a scoundrel, Elizabeth Blakeney has no choice but to ignore the man's advances…until her artist brother reveals an unflattering picture he has painted of her. It seems only the seductive earl can see beyond the likeness to the woman she longs to be. Should she rebel against society and the damning portrait, throwing caution to the wind? Or should she remain as she appears, as reserved and unfeeling as paint on canvas?
Click Preferred Format Below For Buy Links:
Audiobook Info
This book is not in audiobook
★★★★★
5 Stars! "I love this author! No matter what I am in the mood for she's got for me. Don't miss this author. Be sure to check out all her books. Well worth your time."
★★★★★
5 Stars! "LOVED LOVED LOVED This book!"
★★★★★
5 Stars! "Amazing! Historical romance with a magic portrait. I love the creative imagination this author has for her books."
Originally Published December 2004
CW: Michelle M. Pillow's books contain adult subject matter, graphic violence, and are not suitable for all audiences. 
Book Heal Levels: Carnal
Genre:
Tropes:
The Picture of Dorian Gray Retelling
Lovers in denial
Nobility
Obsession
wallflower noticed by the rake