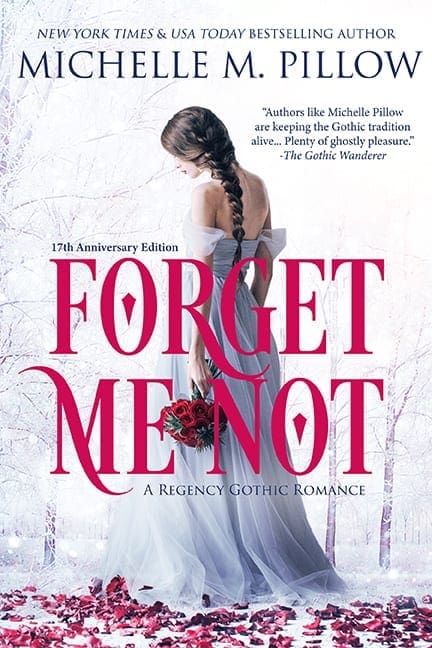 "If you enjoyed books like Pride and Prejudice and Zombies or Mr. Darcy, Vampyre, then Forget Me Not should give you plenty of ghostly pleasure. If you're a fan of television shows like The Ghost Whisperer or films like The Sixth Sense, you'll also find more enjoyable modern spins on ghosts and the Gothic in these pages. After you finish Forget Me Not, I suspect you will want to read more of Michelle Pillow's novels—fortunately, she has written plenty in both the romance and paranormal genres." 
Tyler Tichelaar, Ph.D.,
The Gothic Wanderer
From NYT Bestselling Author Michelle M. Pillow comes a tragically beautiful love story that defies perception.
When Isabel Drake, a scandalously independent woman, refuses to comply with her parents' wishes for her to marry a man of their choosing, they force her to take lessons on how to be a respectable lady. Little does she know that her new tutor, the mysterious and alluring Mr. Weston, will make her feel anything but proper. Despite his attempts to keep her in her place, Isabel can't ignore the powerful attraction that exists between them.
The secrets of Rothfield Park are far from ordinary. With Mr. Weston's arrival, mysterious and restless spirits begin to appear. Isabel soon finds herself unable to distinguish between the world of the living and the dead as time runs out for her to solve the ghostly mystery of the eerie night mist that surrounds the manor.
Buy now before the price changes!
Paranormal Regency Historical, Ghost Gothic Romance
Get the $0.99 Ebook Sale!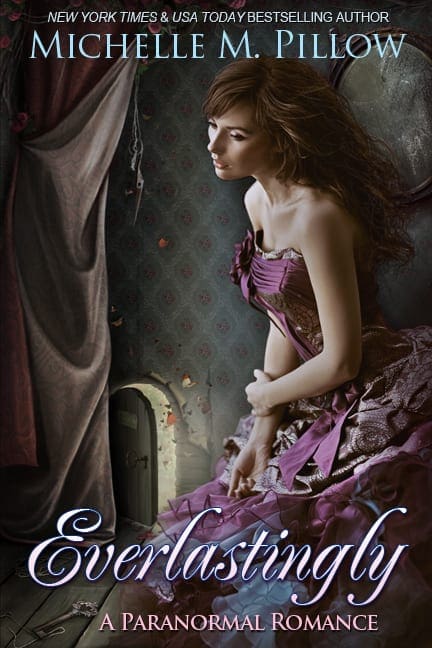 USA TODAY BESTSELLER!
November 22, 2016 – #71 USA TODAY
On the run from her attackers and battered by a winter storm, Maura O'Brian battles her way through the snow, desperate and alone. She stumbles upon what she believes to be a secluded, abandoned farmhouse where strange voices are be more frightful than what awaits outside. The signs keep pointing to the same person–Jack. His very name fills her heart with such intense longing she'll do anything to find him.
Is Jack real or simply her fevered imagination hoping for a miracle?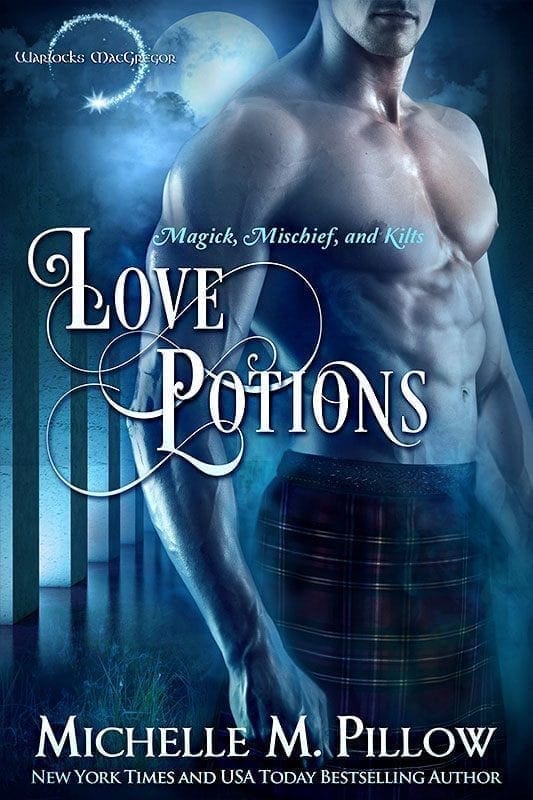 Bonus FREEBIE!
Love Potions (Warlocks MacGregor Book 1)
A little magical mischief never hurt anyone until a love potion goes terribly wrong.