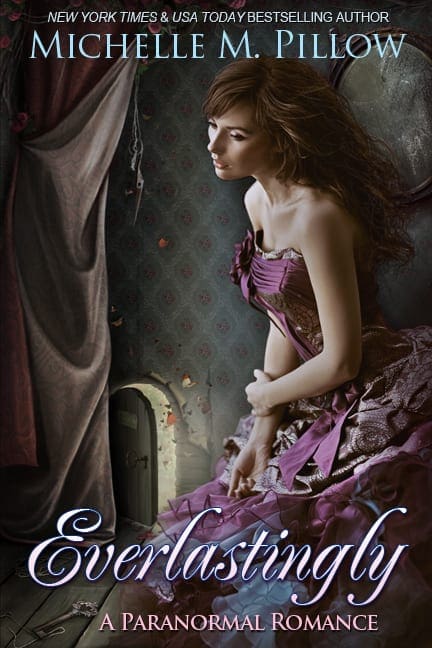 USA TODAY BESTSELLER!
November 22, 2016 – #71 USA TODAY
On the run from her attackers and battered by a winter storm, Maura O'Brian battles her way through the snow, desperate and alone. She stumbles upon what she believes to be a secluded, abandoned farmhouse where strange voices are be more frightful than what awaits outside. The signs keep pointing to the same person–Jack. His very name fills her heart with such intense longing she'll do anything to find him.
Is Jack real or simply her fevered imagination hoping for a miracle?
​Short Novella
Click Preferred Format Below For Buy Links:
Audiobook Info
This book is not currently in audiobook.
★★★★★
5 Stars! "This story is sad, horrific, heartbreaking, heartwarming & romantic beyond belief. My tear ducts were on a rollercoaster. Happy, sad, happy, sad, happy & finally happy tears. And the story was worth every tissue used!" 
USA TODAY BESTSELLER!
November 22, 2016 – #71 USA TODAY
★★★★★
5 Stars! "I loved this romance novel and it was wonderfully sweet! I read this book in one sitting and I know this author is amazing. I will be reading everything by her ASAP. This book is a must read!"
| | | |
| --- | --- | --- |
| Print Pages | Hours to Read | Total Words |
| 86 | 1 – 2 Hours | 11K |
Original Copyright Release Date: 2014/11/10
CW: Michelle M. Pillow's books contain adult subject matter, graphic violence, and are not suitable for all audiences. 
Book Heal Levels: Sensual
Tropes:
Mystery, Haunting
Woman in Peril, Damsel in Distress
USA TODAY BESTSELLER!
November 22, 2016 – #71 USA TODAY
5 Stars! "I loved this romance novel and it was wonderfully sweet! I read this book in one sitting and I know this author is amazing. I will be reading everything by her ASAP. This book is a must read!" Whitewolfaw, Bookbub (2021)
5 Stars! "Well worth reading." Barj70, Bookbub (2021)
5 Stars! "…lovely, bittersweet story with some intriguing mystery. Really enjoyed it!" ShanCol19, Bookbub (2021)
5 Stars! "This story is sad, horrific, heartbreaking, heartwarming & romantic beyond belief. My tear ducts were on a rollercoaster. Happy, sad, happy, sad, happy & finally happy tears. And the story was worth every tissue used!" Kristin Chontelle, One Woman's Opinion (2021)
5 Stars! "This romantic novella is a sweeter side to true love. Michelle shows us that love is truly Everlastingly." Robyn, Goodreads