Reflections on a publishing career by NYT & USA Today Bestselling Author Michelle M. Pillow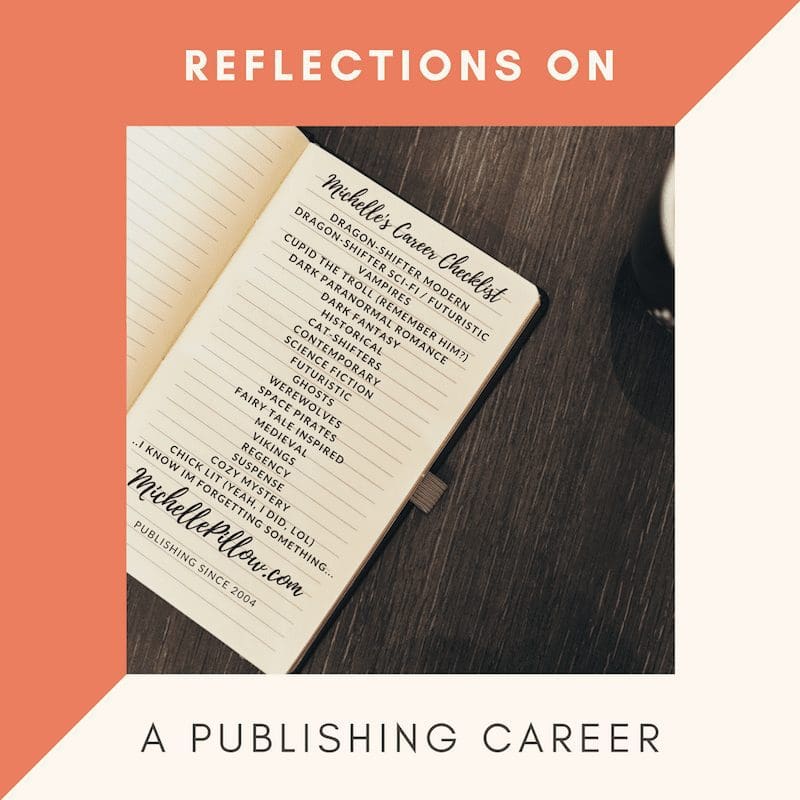 Reading through author Facebook posts, talking about what they write, it got me to reflecting on my own career as an author and how many genres I've been doing throughout it all.
With my latest book Headstrong Prince, a science fiction (dragon-shifter/cat-shifter/alien/modern day) romance,
I realize this book has been a very long time coming on the schedule. This series was set up since before 2004 when the first Dragon Lords book came out, and they talked about finding brides through portal travel. Book one Determined Prince actually had publisher interest, but I said no to the contract for the series. I'm really glad I did.
I've been publishing science fiction, dragon-shifters, cat-shifters, futuristic since 2004 (and well, modern set as well —-> the Stop Dragon My Heart Around series was around 2006, then Captured by a Dragon-Shifter series).
I have to pause here to HUG MY READERS!!!
Thinking about it, I sat down and wrote a list of all the genres I had written in over the years.
Dragon-Shifter Modern
Dragon-Shifter Sci-Fi / Futuristic
Vampires
Cupid the Troll (remember him?)
Dark paranormal romance
Dark Fantasy
Historical
Cat-shifters
Contemporary
Science fiction
Futuristic
Ghosts
Alien
Fairies
Demons
Elves
Time Travel
Parallel Universe/Alternate Reality
Post-Apocalyptic
Mermaids/Mermen
Werewolves / Lycans
Space Pirates
Fairy Tale inspired
Medieval
Vikings
Regency
Suspense
Cozy Mystery
Chick Lit (yeah, I did, lol)
…I know I'm forgetting something…
Readers, seriously, thank you for your love and support. Without you all my genre-hopping would not be possible. <3