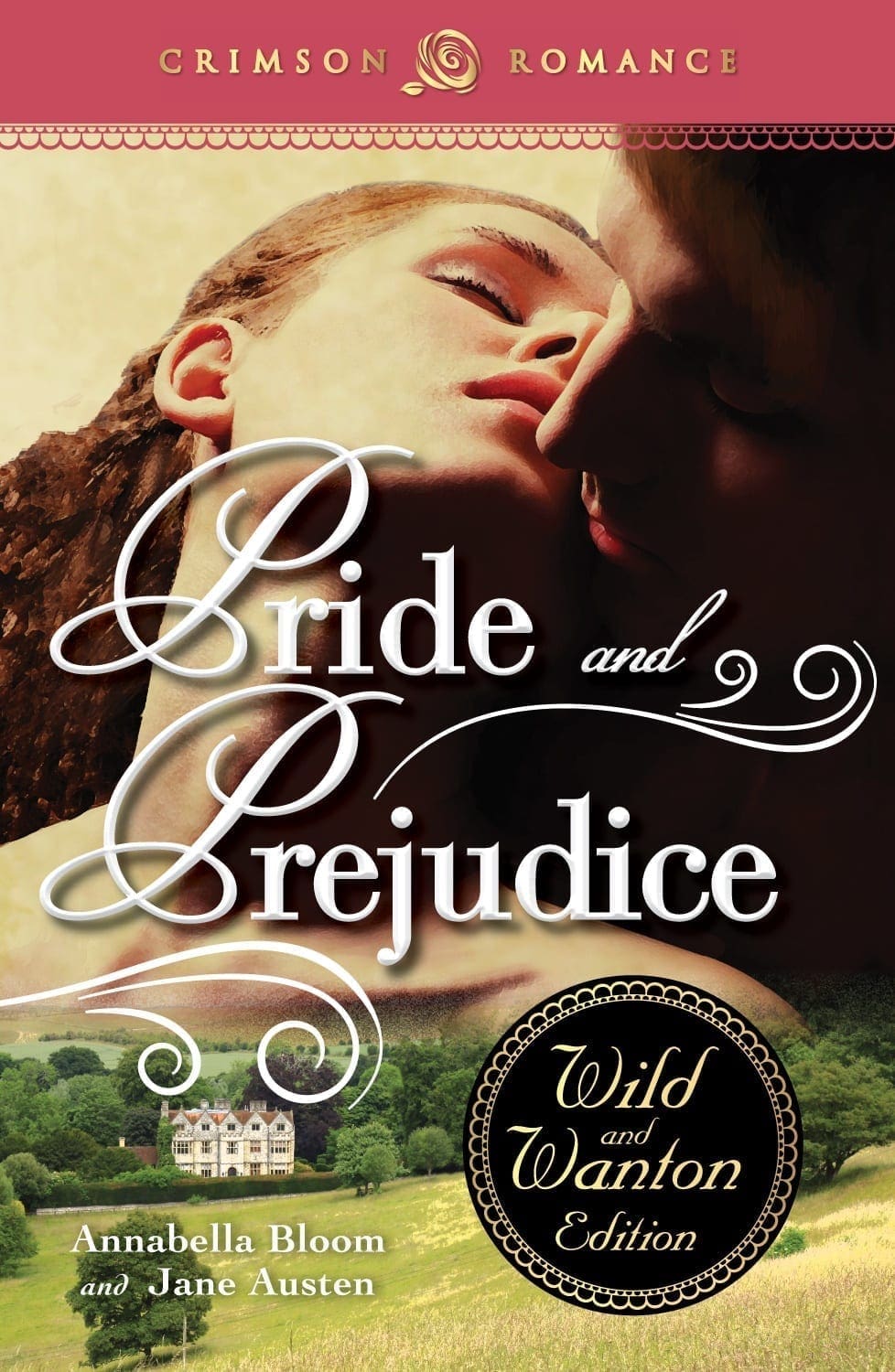 Pride and Prejudice: The Wild and Wanton Edition
By: Michelle Pillow w/a Annabella Bloom & Jane Austen (Michelle is not the only A.B. author. This is the only book she did for the publisher's W&W line)
Note: This is a publisher-sponsored work-for-hire EDITION, not a complete rewrite. About 70% original Jane Austen content.
Publisher Note: This book was a work for hire, publisher House Project. It is an edition, part of the publishing house produced series of Annabelle Bloom books. Michelle M. Pillow is not the only author who wrote under the name Annabella Bloom.
Jane Austen's Classic Re-Imagined!
"Taking readers behind the closed doors of the classic Jane Austen novel, exploring the romantic lives of the characters with passion and humor in a delightful reimagining" – PM Announcement
It is a truth universally acknowledged, that a single man in possession of a good fortune, must be in want of a wife . . . in bed. Unfortunately, we've never been able to see Elizabeth and Fitzwilliam in flagrante delicto – until now.
In this deliciously naughty updating of the beloved classic, you can peek behind the closed doors of Pemberley's sexiest master bedroom – and revel in the sexual delights of your favorite couple. From first kiss to orgasmic finish, this book is every Austen fan's dream come true – the story you love, with the heat turned up to high. It will come as no surprise that the dashing Mr. Darcy is as passionate and intense with his knickers off as he is with them on. And admit it, we've all wanted to see him sans knickers!
As per Publishing House's requirements when they hired me to help launch this project: This is an EDITION not a complete rewrite. About 70% original J.A. content.
Click Preferred Format Below For Buy Links:
Ebook Buy Links
Click to Buy:
THIS BOOK IS CURRENTLY IN KU. I don't know how long. That's up to the publisher. 🙂 
Review On:
"We've never seen a hotter Mr. Darcy. I couldn't tell where Austen ended and Pillow began . . . or put it down."
"Fans of Austen's classic will find the same great story, expertly embellished into this 'Wild and Wanton' edition that's sure to please readers who enjoy a spicier tale. If you ever wanted to know what Mr. Darcy was really thinking, check out this book!"
"A sensual take on a favorite classic. You'll never look at Mr. Darcy the same way! Michelle M. Pillow heats up the pages and makes the romance burn with passion. Unforgettable!"
| | | |
| --- | --- | --- |
| Print Pages | Hours to Read | Total Words |
| 482 | 12-13 Hours | 143K |
Original Publication Date: 2011/01/14
CW: Michelle M. Pillow's books contain adult subject matter, graphic violence, and are not suitable for all audiences. 
Book Heal Levels: Carnal
Genre:
Historical Regency Romance
Jane Austen Reimagined
Work for Hire Project
Tropes:
Pride and Prejudice Edition



"It is a truth universally acknowledged that the romance of Eliza Bennett and Mr. Darcy is told with a clever intelligence and great wit. Now it is also a work of captivating passion. Michelle Pillow has honored Austen's original novel while giving readers an intimate view of this classic love story, taking the romance from the parlor into the bedroom. Do not miss this book."
—Alison Kent, bestselling, award-winning author of over thirty works
"Fans of Austen's classic will find the same great story, expertly embellished into this 'Wild and Wanton' edition that's sure to please readers who enjoy a spicier tale. If you ever wanted to know what Mr. Darcy was really thinking, check out this book!"
—Megan Hart, award-winning author of Pleasure and Purpose 
"A sensual take on a favorite classic. You'll never look at Mr. Darcy the same way! Michelle M. Pillow heats up the pages and makes the romance burn with passion. Unforgettable!"
—Cynthia Eden, award-winning author of Deadly Fear
"We've never seen a hotter Mr. Darcy. I couldn't tell where Austen ended and Pillow began . . . or put it down."
—Candace Havens, bestselling and award-winning author of Dragons Prefer Blondes 
"Michelle M. Pillow has taken a great book and crafted it into an incredible book. I've fallen in love with Mr. Darcy all over again!"
—Beth Williamson, coauthor of Wuthering Heights: The Wild and Wanton Edition 
"Michelle M. Pillow has ushered the Austen we know and love into the new millennium. Wonderful!"
—Mandy M. Roth, award-winning paranormal author 
"Michelle M. Pillow blends delicious sensuality and heat seamlessly into a classic beloved novel. A wonderful, romantic ride. Bravo, Michelle!"
—Denise A. Agnew, award-winning author of Dangerous Intentions