My first book was published this month 18 years ago.
The Mists of Midnight first released in April 2004 with a publisher. I have since gotten the rights back to it and re-released it in an revised expanded edition retitled as Forget Me Not.
Well, here's a sobering thought… I now have books that are the same age as some of my adult readers.
LOL
Here is one of the promo items (a pocket calendar) with that first cover art. Isn't it beautiful?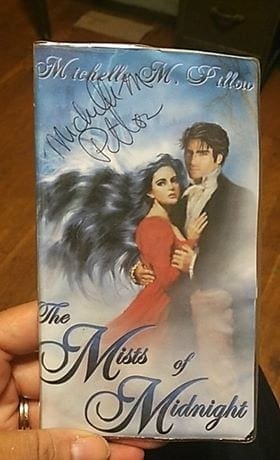 A couple more of it's covers from over the years: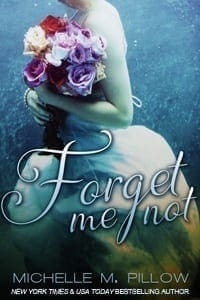 Here it is in it's 17th Anniversary edition that released last year (2021):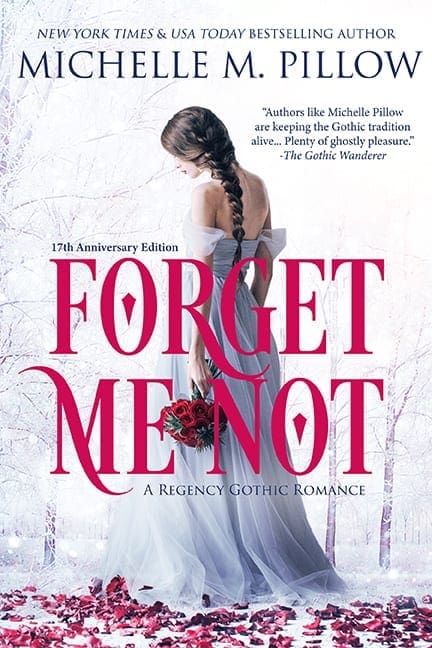 Regency Paranormal Gothic Romance
From NYT Bestselling Author Michelle M. Pillow comes a tragically beautiful love story that defies perception.
"Authors like Michelle Pillow are keeping the Gothic tradition alive and well by utilizing standard Gothic plot devices but making them their own…"

Tyler Tichelaar, Ph.D., The Gothic Wanderer, March 2017
Ebook
Google Play
Apple Books
Kobo
Nook
Amazon US
Amazon UK
Amazon CA
Amazon AU
Print
Amazon Paperback
Amazon Hardback
Book Depository
BAM