I can finally share with everyone that I was an extra on Syfy channel's Z Nation last Friday!! Season 3 airs Fall 2016 so be sure to catch up on the show so you can see me in my awesome (*cough* breakout) role as a refugee! I can't give away (yet) who I saw, what I was doing, or which awesome cast member posed for a picture but I can thank the amazing crew and other extras for making it a truly kickass adventure!
Here are a few pictures that I can share from the day!
Michelle M. Pillow, Author (refugee) with zombies in the holding area of Z Nation
Thank you for not eating me, zombies. 😉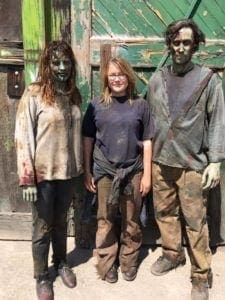 Michelle M. Pillow, Author (refugee) getting ready for my part as an extra on Syfy Channel's Z Nation
The hair is still a little bit too clean, but my clothes aren't!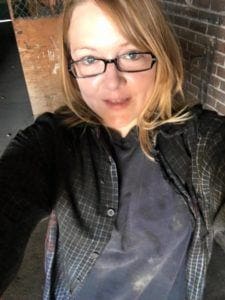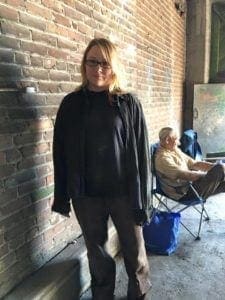 Michelle M. Pillow, Author (refugee) and Rebecca Cook on the set of Z Nation
BTW, Rebecca is one of my awesomely talented audiobook narrators. She's done the Divinity Warriors series, Lords of the Abyss series, and a Dragon Lords book.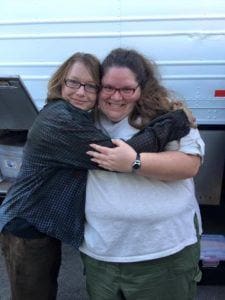 Zombies are everywhere even in the holding area mingling with us humans!
Ahh!! Michelle M. Pillow, Author (not pictured) on the set of Z Nation.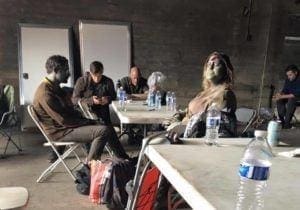 Michelle's Author Site – MichellePillow.com
Z Nation – Get caught up on the show! – http://www.syfy.com/znation/

Season 1 and 2 are on Netflix and Hulu. Or, if you prefer, it's also available for purchase on Amazon, YouTube, Google Play, iTunes, and Xbox.
UPDATE: I can finally share who I met on set that day: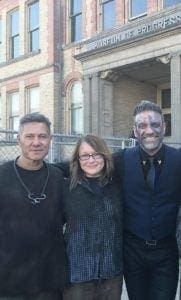 On the set of Z Nation (Syfy Channel) with The Murphy played by Actor Keith Allan who is the nicest! He took time out of his busy work day to make us feel welcome on set.
We wont tell you want happened during the episodes (for that you'll have to watch the show) but Welcome to Murphytown. We were refugees for the day. My character was clearly a fan of the Seattle grunge movement. LOL
🙂 — with John A, Keith Allan and Z Nation in Spokane, Washington.
Look for my article in Dec's Paranormal Underground Magazine about my experience on set.