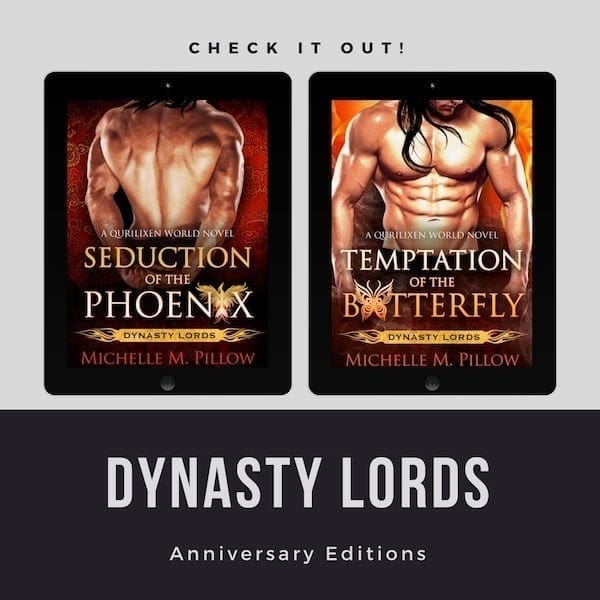 Check it out!
Dynasty Lords Anniversary Editions
Part of the Quirlixen World Novels – Preorder them Now!
A prince raised in honor and tradition, a woman raised with nothing at all. She wants to steal their most sacred treasure. He'll do anything to protect it, even if it means marrying a thief.
A princess expected to uphold honor and tradition, a man dishonored and shunned by the very society she rules. Their passion may be hot, their will strong, but how can she fall for the man who might be trying to kill her?