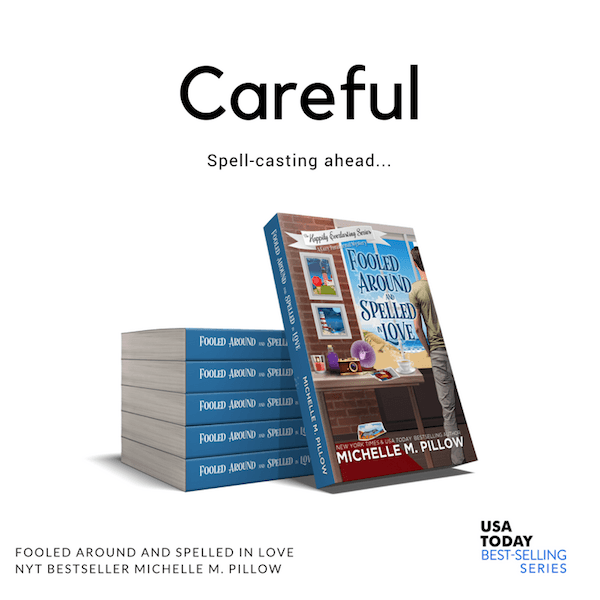 Warning: Spell-casting mischief ahead!
Full-length Novel, Paranormal Romantic Comedy
5 Stars–"I was quickly lost into the story of the book and time flew by. Must have been magic. A love story and a mystery. Two of my favorite things."
5 Stars–"I did not have a clue who did it until they were unmasked. Brilliant characters, snappy dialogue and suitably small town setting!"
Buy the series that readers can't stop talking about!
Just released from NY Times & USA TODAY Bestselling Author Michelle M. Pillow!
Everything you want: Magic, Romance, Comedy, Paranormal, and Mystery in a  Full Length Novel!